Blog: Catriona Dempster, HNC Healthcare Practice graduate
We caught up with recent Healthcare Practice graduate, Catriona, to find out why she describes her experience at UHI Moray as challenging, worthwhile and incredible.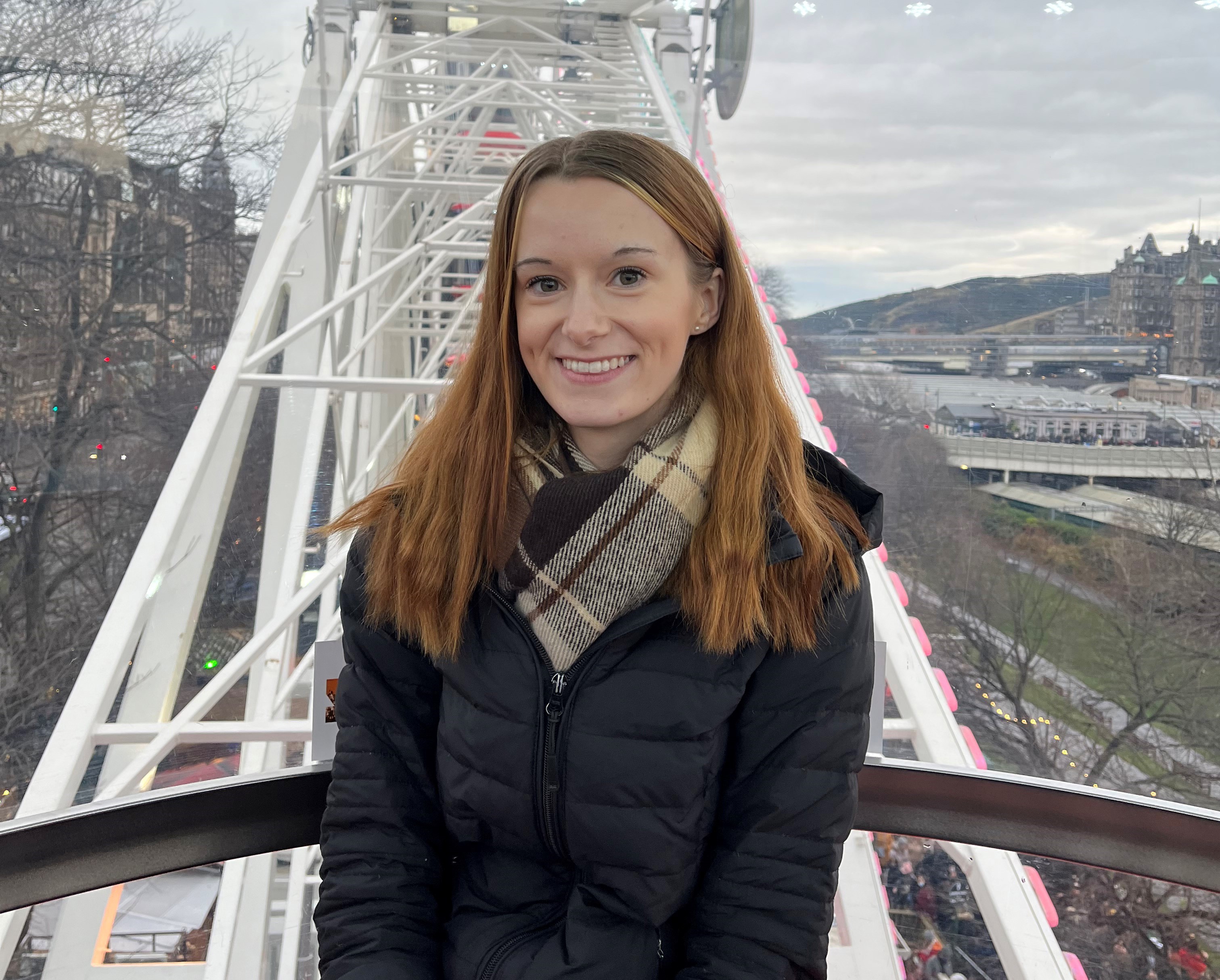 Hi Catriona! Can you tell us about yourself?
I'm Catriona Dempster, I'm from Huntly and I just completed the HNC in Healthcare Practice at UHI Moray as a full-time student.
Why did you decide to study this course?
I always knew I wanted to go into the healthcare sector, more specifically nursing or paramedic.
Did you progress from Further Education to Higher Education with us?
Yeah, I first completed the SCQF Level 5 Pathway course, then the SCQF Level 6 course and now have just completed the HNC (SCQF Level 7).
How did you find the teaching and support on the course?
The lecturers were incredible, I felt supported both academically and personally, and without their support and guidance, I wouldn't have been able to complete my studies.
What skills and knowledge do you feel you have gained from the course?
Academically; I have improved in my essay writing, I have came away having learnt the fundamentals of nursing and caring which I feel has massively helped me to prepare for further studies at university. It has been a great starting point into beginning my journey to becoming a paramedic.

Personally; Having had the reassurance and confidence from my lecturers, I have become much more confident in my capabilities, and I have learned to believe in myself more. I had the opportunity of going out on placement with a team of community nurses which helped me more than I could have imagined.
What are your plans for the future?
Becoming a paramedic, and then hopefully years down the line, joining the air ambulance.
Do you feel that your studies have helped towards your career goals?
Yeah the course has helped me to gain knowledge and understanding and has helped me to see what I have been capable of achieving. It has also helped me to prepare for university with essay writing, blended learning, and knowing where or how to reach out for help.
What have been your highlights of studying at UHI Moray?
Having a few of the same lecturers over the last 3 years, and being able to be inspired by their own stories and journeys in the health and social care sectors. Having the opportunity of going out in clinical settings for placement. Meeting new friends that have the same ambitions and end goals as you. Having the opportunity to discover what you can achieve, and what you are capable of.
What advice would you give to anyone considering studying?
I would say explore all options. The healthcare course, more specifically the HNC can be quite challenging and full on so if possible, try to find manageable ways of balancing studies and personal life. I would also say that if you are thinking about going into nursing or any medical field but are not entirely sure how you'd cope then definitely try the health care courses at UHI Moray because a) they are a good stepping stone into preparing you for university and a job in healthcare, and b) it helped me to realise that this is definitely the right career path for me and that this is what I want to be doing.
Finally, could you describe your experience at UHI Moray in three words?
Challenging, worthwhile and incredible.
By choosing a career in the health and social care field, you will get to meet and work with people from all walks of life and help to make a difference in their lives. Get started on your journey at UHI Moray, where learning means more.