Blog: Olga, BA (Hons) Fine Art graduate
With specialist facilities at Moray School of Art you can be confident that this unique learning experience will have all the necessary resources at hand to allow you to develop your creative practice preparing you for life after university. We spoke with recent graduate, Olga, to find out more about her experience.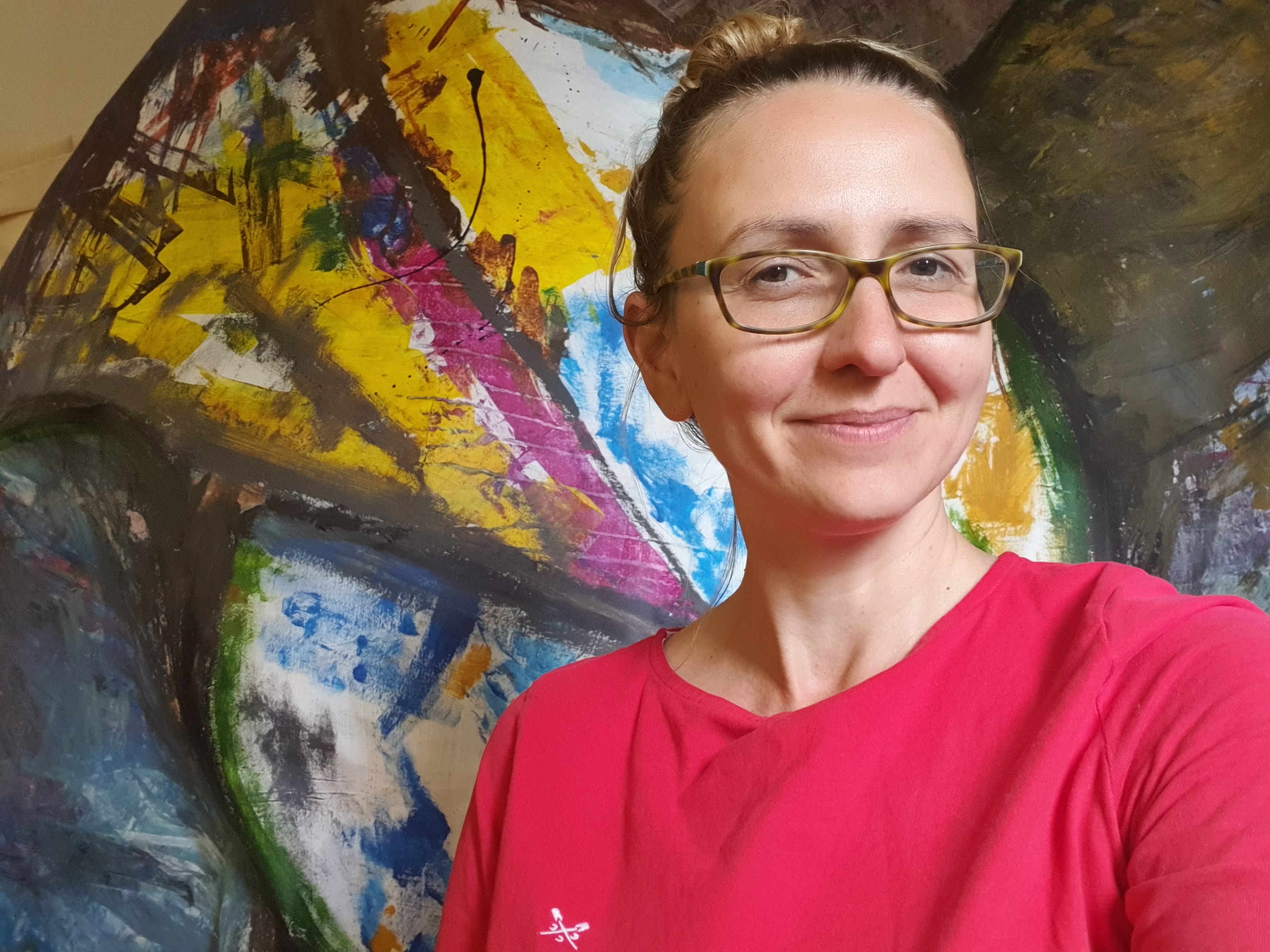 Hi Olga! Can you tell us little about yourself?
Hi, I'm Olga Dean Hart. I'm 40 years old and I have just completed my degree in Fine Art at Moray School of Art.
Why did you decide to study this course?
I did a NC Art Portfolio course at UHI Inverness first, but decided to move to UHI Moray for my degree due to the location as my permanent home is in Boat of Garten, however during my studies I was living in Elgin.
What skills and knowledge do you feel you have gained from the course?
I have gained many useful skills and knowledge during my time at UHI. On one side I've learned new techniques such as print making, developing analogue and digital photography. We also did life drawings, experimental painting and contextual studies. On another side I've learned how to meet new people in the art world. As a part of our professional practice, we organised our own exhibitions and went to see others in the different museums and venues. We had a unique chance of working with the Elgin Cathedral giving us a chance to experience what commission work would be like.
What are your goals for the future?
I'm aiming to become self employed and work as a professional artist and I plan to use my new contacts that I've made during studies to help with this.
What have been your highlights of studying at UHI Moray?
I have met some wonderful new friends who I'll keep forever.
What advice would you give to anyone considering studying?
In my opinion it is incredibly hard to make a career as an artist, so you always need a backup plan. However, you must never let that bring you down and always follow your heart.
We are home to one of the country's leading art schools, offering a vibrant campus for art students, whether your interests lie in fine art, textiles or photography.