UHI Moray horticulture apprentice wins Horticulture Learner of the Year award
A UHI Moray horticulture apprentice was one of over 20 finalists at Lantra Scotland's Awards for Land-based and Aquaculture Skills (the ALBAS) at the DoubleTree by Hilton Hotel in Dunblane on Thursday 9th March.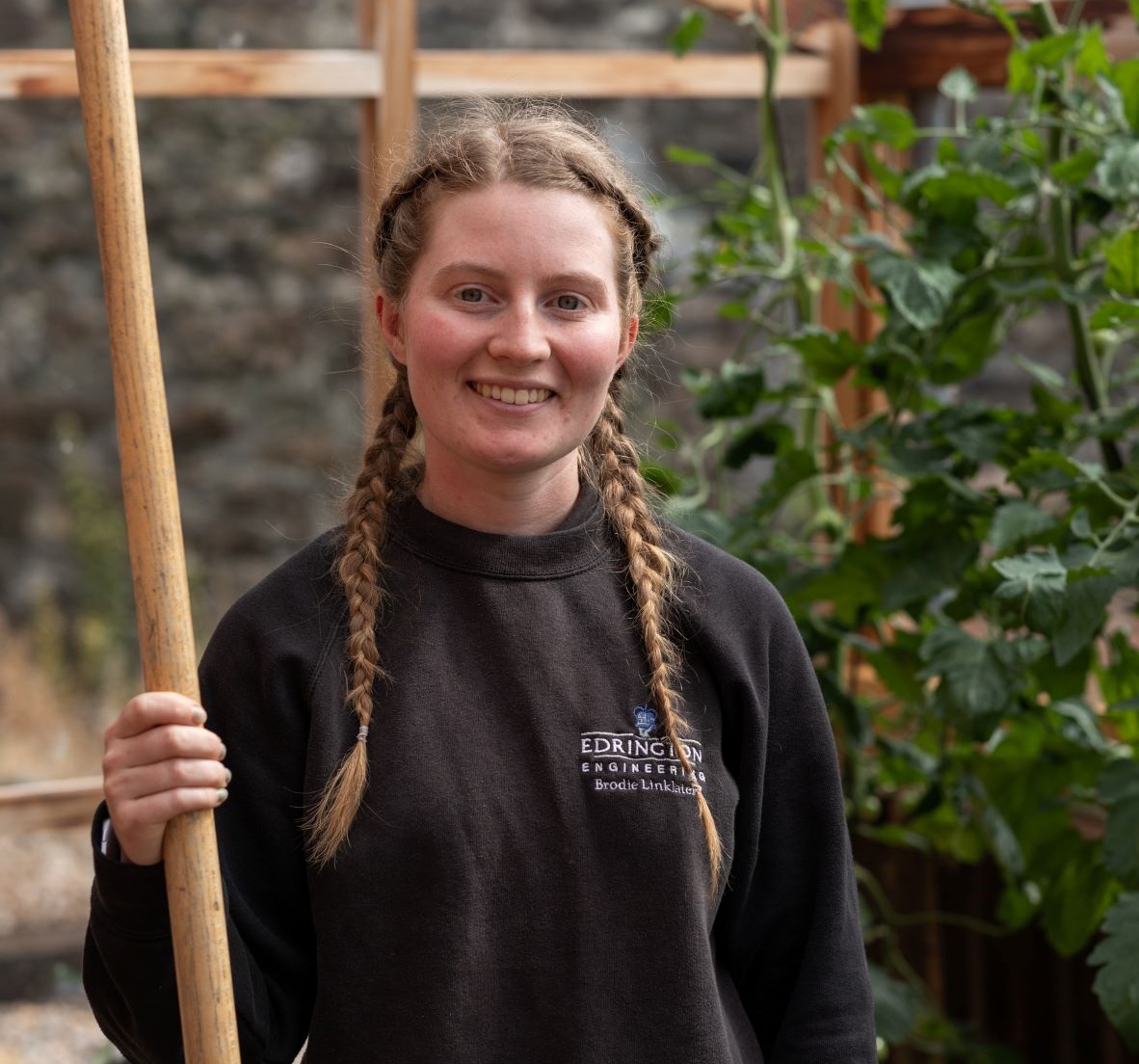 Brodie Linklater, aged 27, is a second year Modern Apprentice (MA) studying a Scottish Vocational Qualification (SVQ) in Horticulture at UHI Moray's training facility at the Biblical Garden in Elgin whilst working for Edrington at The Macallan distillery as Apprentice Gardener.
Finalists for the ALBAS were carefully selected by a judging panel made up of influential figures from across the sector with key titles up for grabs including Overall Winner, Overall Runner-up and Apprentice of the Year.
Originally from Aberchirder, Brodie left school at 18 and studied HND Applied Sciences while working part time as a lifeguard at a local swimming pool. Following her graduation Brodie continued to work at the pool until June 2021 when she secured the position with Edrington.
Brodie chose to study Horticulture with Edrington as she wanted something which would offer her more security and a career path. With a preference for working outdoors and with a family love of gardening, it seemed the ideal opportunity, and Brodie is already talking to her employees about further study following completion of the MA in June 2023.
Brodie chose the MA route over returning to full time study and would recommend anyone to consider it as an option:
"I would definitely recommend this programme. No day is the same and it is good to be able to put theoretical learning into practice each and every day. Anyone can do an apprenticeship at any age, and it is ideal as it allows you to earn while you learn."
Brodie was nominated by lecturer, Nick Chambers:
"Brodie is an outstanding student and the nomination was an easy decision for the team. We are delighted, it is well deserved. The partnership between UHI Moray and Edrington for this apprenticeship is an excellent example of how a Modern Apprenticeship should operate. Edrington have invested 100% in Brodie and the programme making is an exceptional experience for everyone involved."