Blog: Jacob Ballingall, Engineering Modern Apprenticeship
Find out first hand from both Apprentice and Employer about the benefits of an apprenticeship.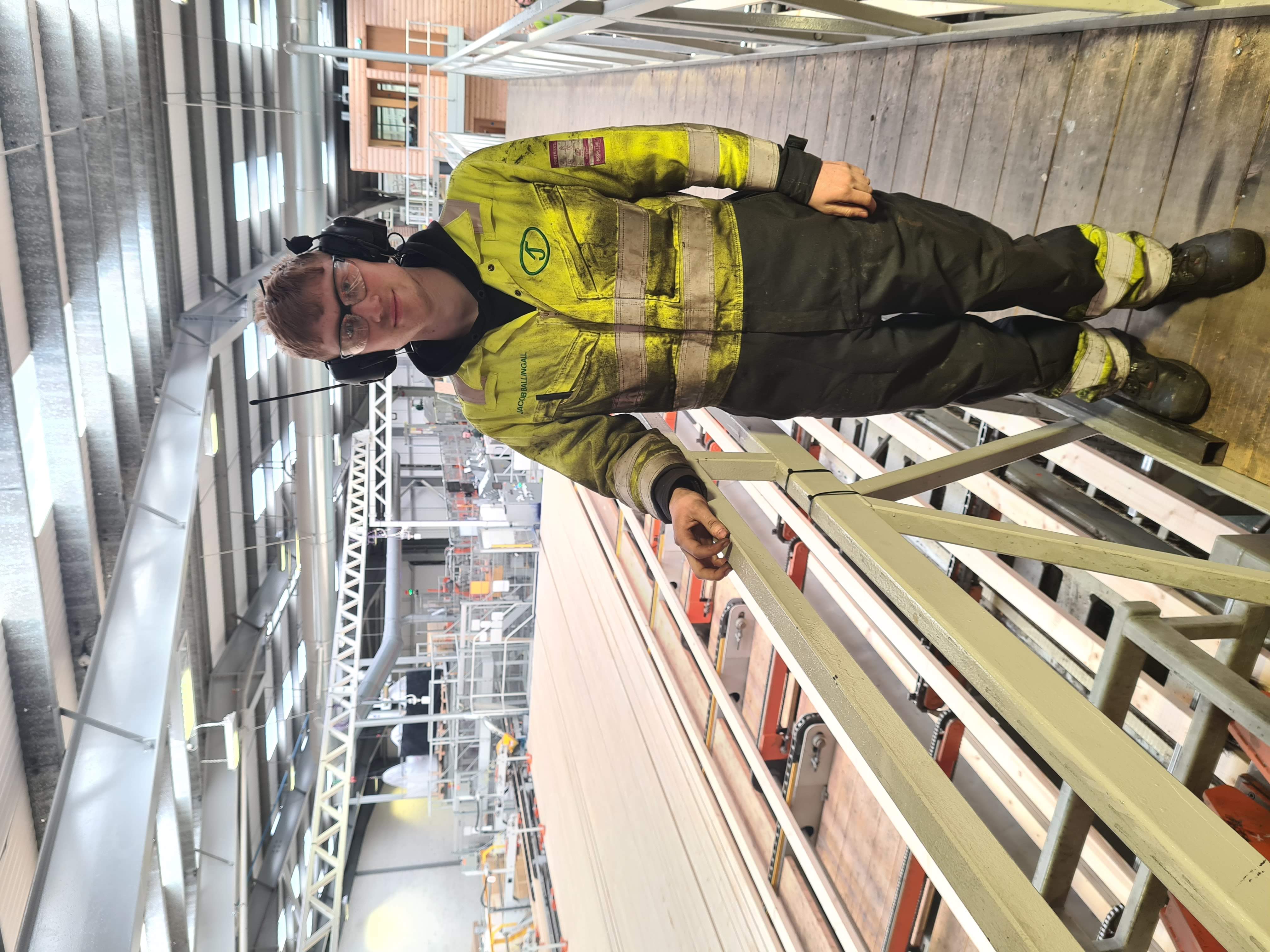 Hi Jacob! Can you start by telling us a bit about yourself?
I'm Jacob, I'm 19 and I work at James Jones & Sons Ltd as an Engineering Modern Apprenticeship through UHI Moray's Linkwood Technology Centre.
Why did you choose a Modern Apprenticeship?
As I have always been interested in the trade of engineering an apprenticeship was always the way I wanted to enter the trade as it would give me hands on work experience as well as giving me the knowledge about my trade in both classes and my SVQ.
How did you find the progression from first and second year now into your third year?
I progressed from SCQF Level 5 to the SCQF Level 6, this was challenging and a big step up but I have enjoyed the challenge, I believe I have been doing well and have been keeping up with work consistently. I hope to progress onto the HNC after.
How did you find the teaching and support you recieve?
I find the tutors very good at helping and supporting me if I ever need help with any work. Mode of teaching is good with lecturers being good at explaining in depth things that I need to learn and are always helpful if ever I am stuck with something.
Do you feel that you have gained new skills and knowledge on the course?
I believe my general knowledge about the engineering trade is constantly developing and now getting the knowledge of both electrical and mechanical has been a massive help being able to apply it to my work both in and out of studies. I believe my problem solving skills specifically are constantly being developed due to the nature of my job it requires a lot of fault finding which takes a high degree of problem solving skills, I believe that a large portion of this is due to my classes and is reflected in the workplace.
What have been your highlights of studying at UHI Moray?
I think the lecturers do an excellent job of teaching and are always helpful, the courses are enjoyable and challenging and the facilities available for things like study are excellent.
Do you have advice to anyone considering studying?
My advice to anyone considering starting a course at UHI Moray would be to work hard and most importantly enjoy yourself.
What are your plans for the future?
I always had a career ambition to become an engineer so once I hopefully move onto the HNC and to finish my apprenticeship I want to continue working within the engineering trade. I would love to stay at James Jones & Sons Ltd for as long as possible as I enjoy the work I do here and it being local to me.
Speaking of careers, lets have a quick chat with your employer...
I'm Kris Kellas, Site Engineering Manager at James Jones & Sons Ltd. I have a passion for problem-solving. The manufacturing industry offers numerous challenges, from ensuring that production processes run smoothly to developing new ways to optimize output and reduce wasted performance. As a Site Engineering Manager, you get to be at the forefront of solving these challenges with the latest technology available in the industry, which makes it an exciting career choice for someone who loves to problem-solve.

James Jones & Sons Ltd offers apprenticeships in both mechanical and electrical engineering. Everyday is different, you can find a real variety of work. The manufacturing industry is constantly evolving, with new technologies and processes.
There are over 100 apprenticeship frameworks available, tailored to fit different job roles. The University of the Highlands and Islands is one of the largest providers of apprenticeship training in Scotland.