Blog: Faye and Dana, Beauty and Aesthetic Therapies (SCQF Level 5)
The Beauty Therapy industry is full of different career paths and specialisms. We spoke to Beauty and Aesthetic Therapies (SCQF Level 5) students, Faye and Dana, to discover why they chose to study with us, their goals, and their advice for those thinking of studying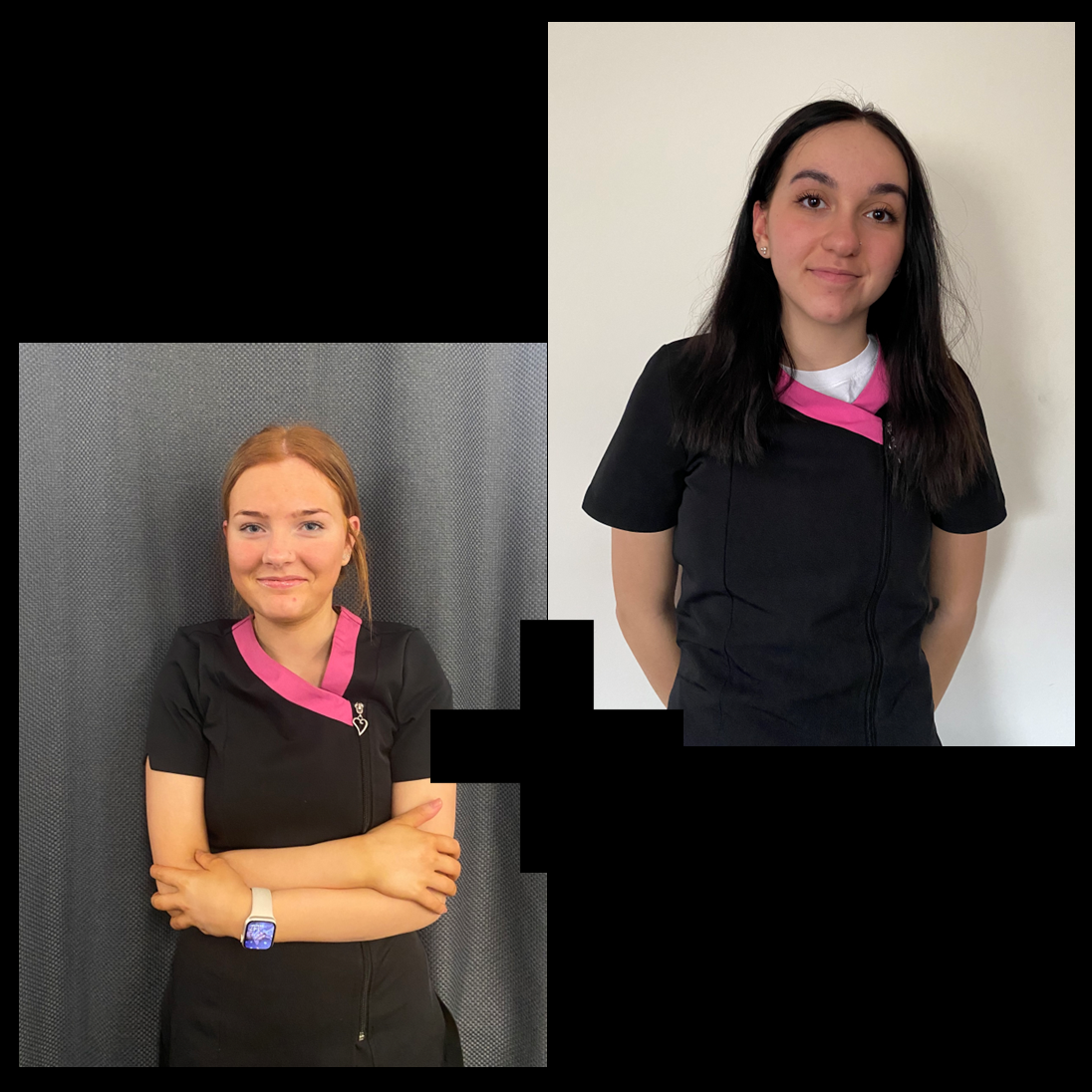 Hi, could you start by telling us a bit about yourselves and why this choosen course the right one for you?
Dana: Hi, I'm Dana. I've always like doing beauty related things and so this something I've wanted to do since I was little.

Faye: I'm Faye. This was the right course for me because I am very passionate about beauty therapy and it is an industry I see myself building a career in.
How would you describe your experience?
Dana: I just get on with everyone. I'm more confident and my communication and confidence have definitely improved. Assessments can be stress full, but you get all the help that lectures can give you to help you get through it.

Faye: In my course I have had clients I do not know personally in and that was difficult for me at first but now it is a lot easier, and I am a lot more comfortable talking to people I may not know so well. I also have learned a lot more about the human body while doing my course which is something I didn't really think I would ever be interested in but now I find it very fascinating.
Upon starting your course, did you have a clear idea of the career path you wanted to follow?
Dana: I would like to stay at the beauty job I am doing right now. Once I am a fully qualified beauty therapist and had the experience of being in a salon, I would like to go on a cruise and do beauty in there beauty rooms.

Faye: No I didn't but I would like to get some work experience in a salon and then hopefully one day move on to create my own salon.
What advice would you give to those considering studying at UHI Moray?
Dana: It's very rewarding knowing you have made someone feel relaxed or happy with the way there treatment have turned out.

Faye: To make sure they pick a course subject that they are really interested in and to just keep your head down and get the work you need to get done, done.
Lastly, can you tell us your highlights of studying at UHI Moray?
Dana: New friends you can make!

Faye: The people you meet.
Studying beauty and aesthetics can open up a variety of employment opportunities in the industry. Jump in and gain the practical experience and develop the skills required to set you on your way.