Blog: Jacob Buchan, HNC Social Services student
We spoke to HNC Social Services student, Jacob, to discover why studying with us has been one of the best decisions of his life so far.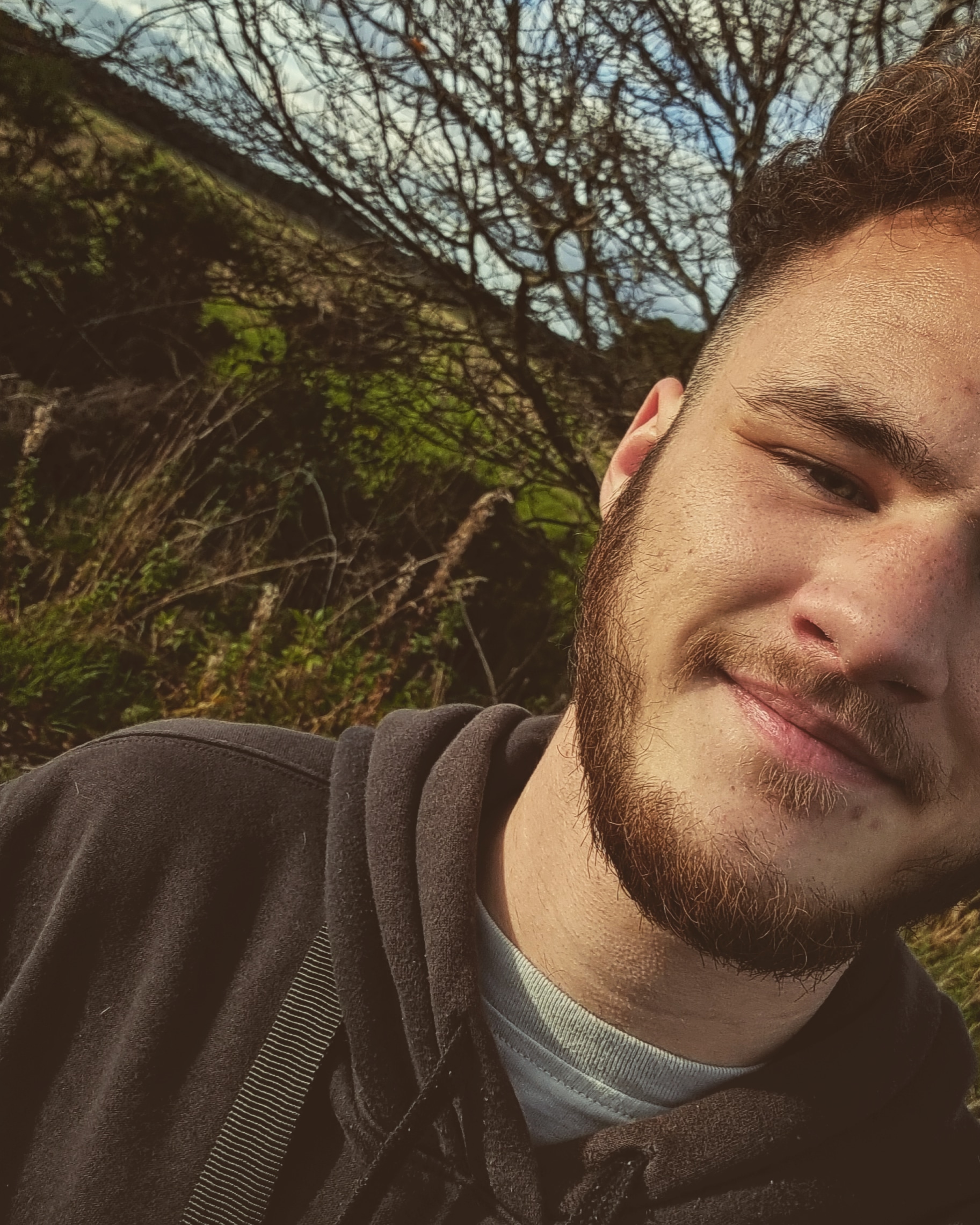 Hi Jacob, can you start by telling us why this was the right course for you?
I was hesitant at first due to the placement type as it was not the same sector I thought I was interested in. However I've enjoyed the placement that much I now work as a relief worker there.
Did you consider other universities?
I had considered Open University before choosing to stay at UHI Moray. Having studied the Pathway to Health and Social Care (SCQF Level 5) and Health and Social Care (SCQF Level 6) courses at UHI Moray already and the level of support I got from all the staff and lecturers with my previous studies it was a no brainer to stay at UHI Moray.

The transition up the levels was straightforward and although knowing it's a level higher was very daunting. However, lecturers and support staff eased the anxiety. The induction at the beginning of each level was also very helpful, knowing what units will be taught and how the assessments will be done is brilliant and prepared me mentally for what was to come through the courses.
You have studied with us over the past three years, how would you descirbe the experience?
I have learnt so much this past 3 years. Having been in care myself I had a strong dislike to most services but learning why actions are taken alongside legislation changed my mind and helped me realise social work and other services are not the bad guys and they are genuinely there to help individuals thrive in the future.

Being on placement puts into perspective how bad the state of the care sector is. So understaffed, overworked and very underappreciated. It's more than just carrying out personal care. You are a friend, listening ear, teacher and a massive role model in service users life's and have a massive impact on them and their families.

Units in the course are brilliant and there is at least one unit everyone will enjoy and take a special interest in. For me I really enjoyed the units relating to mental health and behaviours. Learning and understanding the theories that explain why individuals act and develop the way they do was also super interesting. How each theorist has their own idea on the human is incredible from Maslow and his theory of needs, Bandura and his social learning theory and even the slightly odd theory of Sigmund Freud. After learning all this you can't help but relate it to people in your everyday life and why they are doing things the way they do.

The way different lecturers teach in their own styles is brilliant and very engaging and sometimes, especially learning about Freud, a good laugh would break out! It was brilliant.
You mentioned your lecturers, how did you find the teaching on the course and the support you received?
The first two years were mostly online which I struggled with a lot as it was difficult to keep focus and motivation. The HNC being in class was far better. It gives time to have one to one support from lectures and have things explained in a way that works for each student which benefited me greatly. The lecturers pick up on body language and are able to support you much better in person. Its also much more engaging in person and the atmosphere and relationships built are so positive it makes learning more fun.
What are your plans once you finish this course?
When I finish this course I aim to get a full-time contract from my placement instead of just relief work. With my career in the future I will definitely be staying within health and social care. I have been thinking about the possibility of going on to further study to be a mental health nurse.
Lastly, what advice to you have for anyone thinking about studying with us?
My advice to anyone considering studying at UHI Moray is to just go for it. What's the worst that could happen?

I never thought I'd be back in education after not making it past year 3 in high school and never attending much before that but here I am, I took the jump and now I'm in my 3rd year at UHI Moray. So I say just do it. Lecturers and all UHI staff are there to support you and they do a brilliant job doing so.

One of the best decisions in my life so far.
By choosing one of our social care courses, you'll begin your story helping people from all walks of life and making a difference in their lives.