UHI Moray celebrates STEM Week 2023
Events that highlight the industries of Science, Technology, Engineering and Maths (STEM) was held at UHI Moray for STEM Week 2023.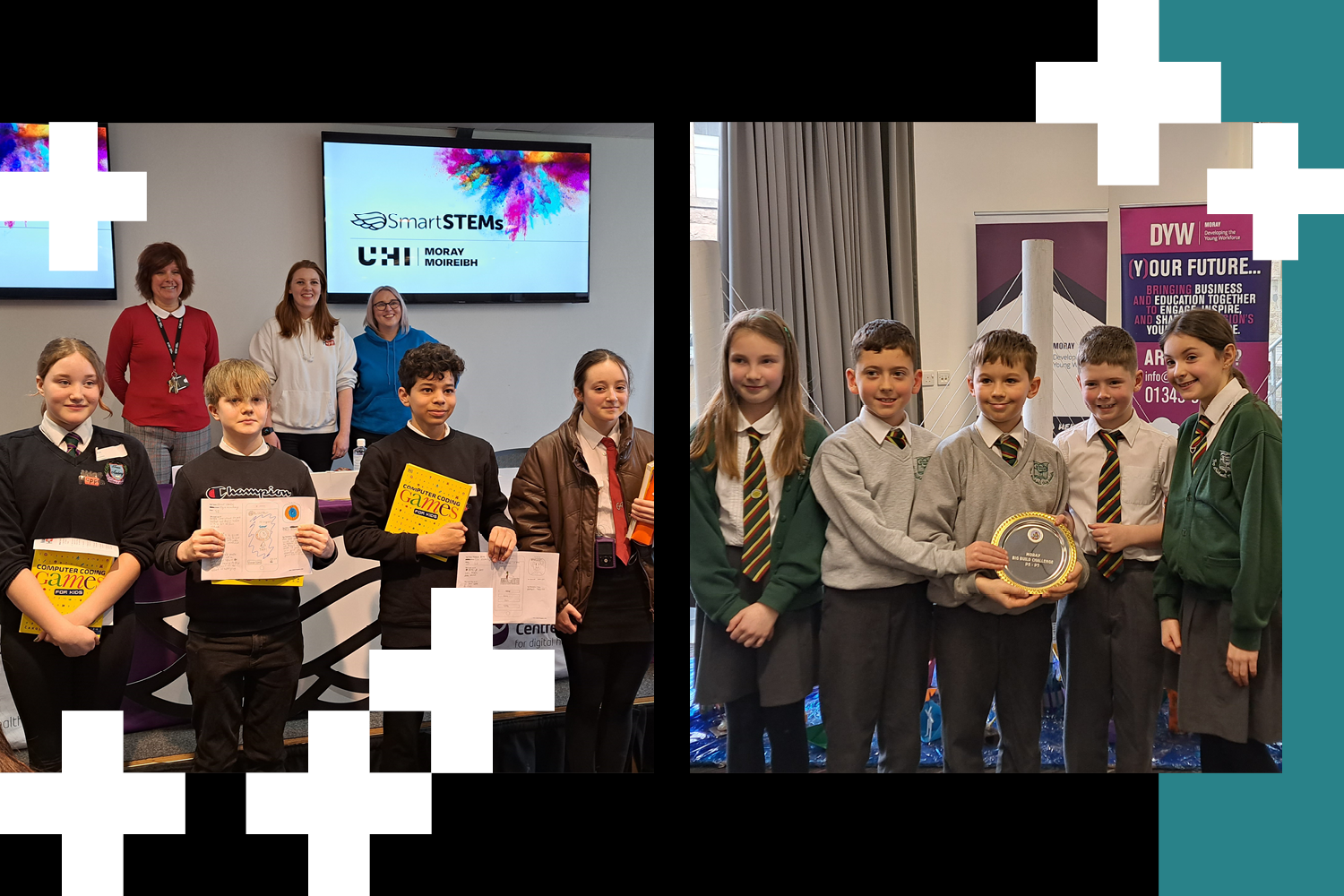 On Thursday 23rd March, 80 pupils in S2 from Secondary schools across Moray attended a Smart STEM event held in partnership between the UHI Moray STEM team and SMART STEMs.
This event consisted of interactive STEM workshops delivered by local Moray employers including the RAF, Morgan Sindall, Police Scotland, SSE, Make it Happen and UHI Moray science students.
The event was kicked off by keynote speakers Dean Murdoch, Bricklaying Modern Apprentice at UHI Moray, and Paul Duke, Squadron Leader at RAF Lossiemouth.
The aim of the event was to inspire pupils by participating in three workshops during the day to explore STEM activities by learning through fun. A range of prizes were given out, with one lucky pupil winning an Amazon Fire tablet and their app design created during the Make it Happen workshop brought to life.
As part of STEM Week we were also delighted to welcome the Moray Big Build Challenge on Friday 24th March in partnership with the Construction industry.
Organised by DYW Moray, 12 Primary schools and over 400 pupils from Primary 1 upwards and Additional Support Need pupils from Secondary schools took part in this exciting competition to create models of famous landmarks using recyclable materials including Nelsons Tower and the Queensferry crossing.
Judges from Balfour Beattie, Springfield Properties and The Training Folk selected the best creations from the following categories: Primary 1 - 4, Primary 5 - 7 and Secondary ASN.
Jackie Andrews, Head of Academic Partnerships at UHI Moray said:
"UHI Moray is delighted to be a part of such an exciting challenge. From a simple discussion with partners, the outcome speaks for itself."
Carinne Taylor, DYW School Coordinator said:
"It has been fantastic to bring the Big Build Challenge to Moray in collaboration with local Construction employers. All the builds that have been submitted are brilliant, and really show what talented and innovative young people we have here in Moray who will one day be part of our local workforce."