Student Thoughts: Horticulture
We spoke to Horticulture students to discover how they learn local while in employment.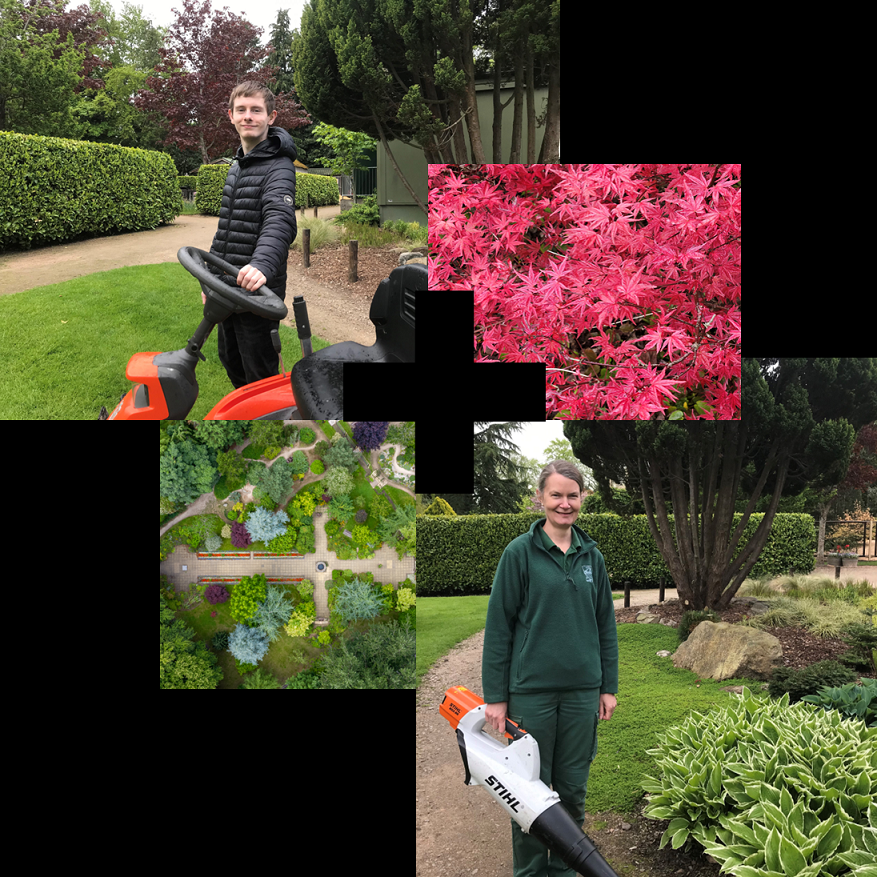 Mirella Arvai is a part-time student who also works full time at Threaplands Garden Centre and is just completing the first year of her two-year Horticulture: Practical (SCQF Level 5) course. In her first year at UHI Moray, she has learnt about lawn care, pruning and plant care and how to use and maintain garden machinery. In her second year - starting in August, Mirella will learn about propagation, composting, soils and pests and diseases. Mirella comes to the Biblical Gardens to study 1 day per week.
Mirella says: "I'm very happy with my course at UHI Moray, studying part time allows me to work and the lessons have really helped at Threaplands. The biblical gardens are such a nice place to learn."
Emma Pearson is an apprentice gardener at King Charles' former school, Gordonstoun. She is coming to the end of her two-year SVQ apprenticeship in Horticulture, graduating from UHI Moray this year. She is currently very busy at work in preparation for the School's charity garden open day in June. In her final year at college, Emma has worked on designing and planting a huge new garden area at Gordonstoun.
Emma says: "It has been so good learning all about gardening at UHI Moray, and being able to put this knowledge into action through my work at Gordonstoun."
Craig Boyd is a full-time student on the SCQF Level 5 Practical Horticulture course, and graduates in June this year. Craig, who is deaf, worked as a volunteer gardener at the award-winning Gordon Castle Walled Gardens in Fochabers before joining UHI Moray in August 2022. He still volunteers at the walled garden and has decided to continue his studies at UHI Moray into next year by progressing onto the Horticulture: Landscaping (SCQF Level 6) course.
Craig says: "The facilities at UHI Moray are so good, and everyone is really supportive."
Our Horticulture courses have a practical focus, with most work taking place at the Biblical Garden beside the iconic Elgin Cathedral. If you are passionate about finding out the science behind different plants, flowers, and greenery and enjoy working outdoors our courses are for you.
If you have your own experience that you want to share GET IN TOUCH