Biblical Gardens
content
Our Horticulture courses have a practical focus, with learning taking place at the Biblical Garden beside the iconic Elgin Cathedral. This gives learners an internationally-recognised qualification that guarantees they have the skills, knowledge and abilities to continue into a horticulture role by working in a first class, real life working environment.
What is the Biblical Garden? content
What is the Biblical Garden?
As the first of its kind in Scotland the Biblical Garden in Elgin was created for the people of Moray in 1996 and is described as a haven of peace that provides comfort, inspiration and education. Using plants grown in Biblical times and sculptures of some of the Biblical characters, the garden helps to interpret the Biblical environment.
Our staff and students also support the Friends of the Biblical Garden who are a key partner in ensuring the garden stays open throughout the year. Their role also involves fundraising and planning events to attract visitors to the garden.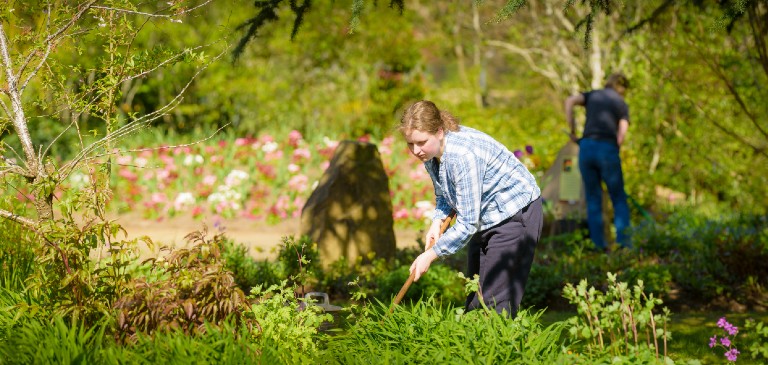 content
Whats on Campus?
Where to eat? content
Where to eat?
Where to eat?
With a picnic area and benches dotted throughout, the garden is the perfect place to enjoy a snack surrounded by nature. Tesco, Aldi and our town centre are all a short walk away.
content
While not at the Biblical Gardens you also have access to