Student Thoughts: Healthcare
We spoke to HNC Healthcare Practice graduates about what they have learned during their studies with us: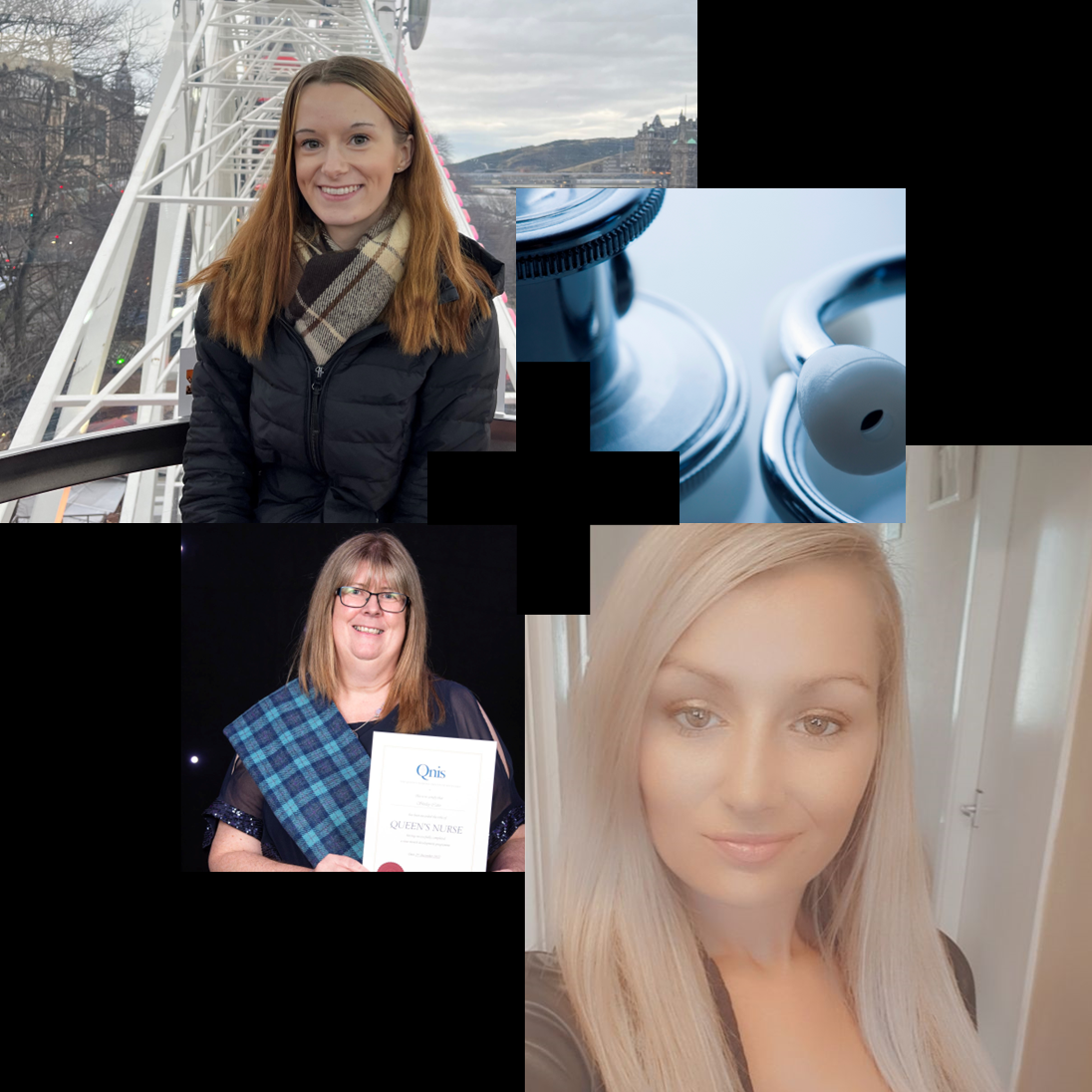 Shirley Catto – HNC Healthcare Practice Graduate:
UHI Moray shaped the nurse I am today. I would not have gotten into university without qualifications. The health and social care course is a great stepping stone with many pathways leading from it. Thanks to this course, I am now the Neurology specialist nurse for Moray. I look after patients with Parkinsons and Huntington's disease. I have gone on to gain a qualification in both conditions and I have my independent prescriber's qualification too. We are never too old to learn.
Lisamarie Taylor – HNC Healthcare Practice Graduate:
During studying at UHI Moray I learnt a lot about myself. Studying helped me improve both my academic and personal skills. Through the different modules I learnt how to improve my strengths and weaknesses, which also helped me apply these skills to my personal life and also into caring for others especially during work placements I did as part of the course. I hope to continue to improve and develop these skills as I progress into futher study. I honestly can't thank the staff and lecturers enough for their guidance and support throughout the years.
Catriona Dempster – HNC Healthcare Practice Graduate:
Having had the reassurance and confidence from my lecturers, I have become much more confident in my capabilities, and I have learned to believe in myself more. I had the opportunity of going out on placement with a team of community nurses which helped me more than I could have imagined.
By choosing a career in the health and social care field, you can work with people from all walks of life and help to make a difference in their lives.