Student Thoughts: Engineering
Do you want to know what it's like to study engineering? We asked students, past and present, about their experience.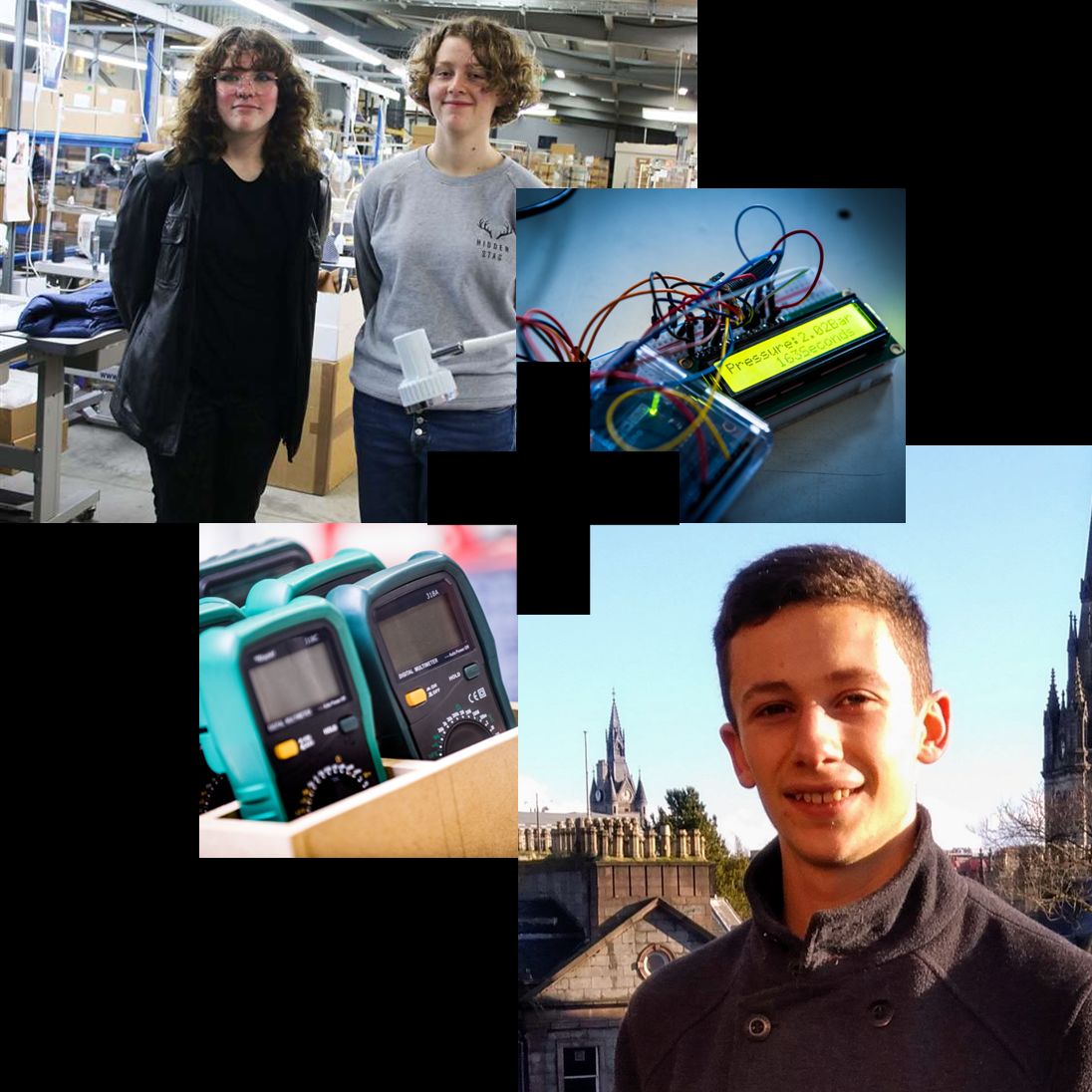 Lily Carmichael, former Engineering (Maintenance) Modern Apprentice
This apprenticeship has allowed me to put what I have learnt into practice. The teaching and support given is great, any question that I have I can always ask and the teaching that is given is very clear.
Lindsay Proctor, Engineering Systems (SCQF Level 6) student
I studied with UHI Moray before and decided to progress onto the next course, the lecturers are very helpful, and provide support throughout course.
Justin Anderson, Engineering Performance (SCQF Level 5) student
It has been a good year for me that looks like it is paying off. If you want to give yourself a chance to really sell yourself to employers, and happy to apply yourself, this is a good course for you.
Lexi Sayle, former Foundation Apprentice in Engineering Systems
I gained confidence in my CAD work, before taking this course I had only used Inventor. Additionally due to the industry challenge I learnt a lot about in industry works. Personally I gained a lot from the regular presentations we did at Johnstons speaking about our progress in the project and where we expect to be by the next meeting: I also used Gantt charts , drawing registers and other means of recording work for the first time so now I know more of what to expect while working on a project.
Joseph Souter, HNC/D Engineering Systems graduate
This course massively helped me out and gave me a head start going into a Masters degree. The lecturers were always very approachable and supportive.
You can begin your engineering journey with an introduction to the field, gain recognised qualifications for work, or study for a specialised degree at our Linkwood Technology Centre Campus.