Flying houses and fantastical creatures: Moray School of Art 3rd year art students stage new exhibition
Moray School of Art 3rd year BA (Hons) students are holding a 6-day exhibition of their work at the UHI Moray campus in April.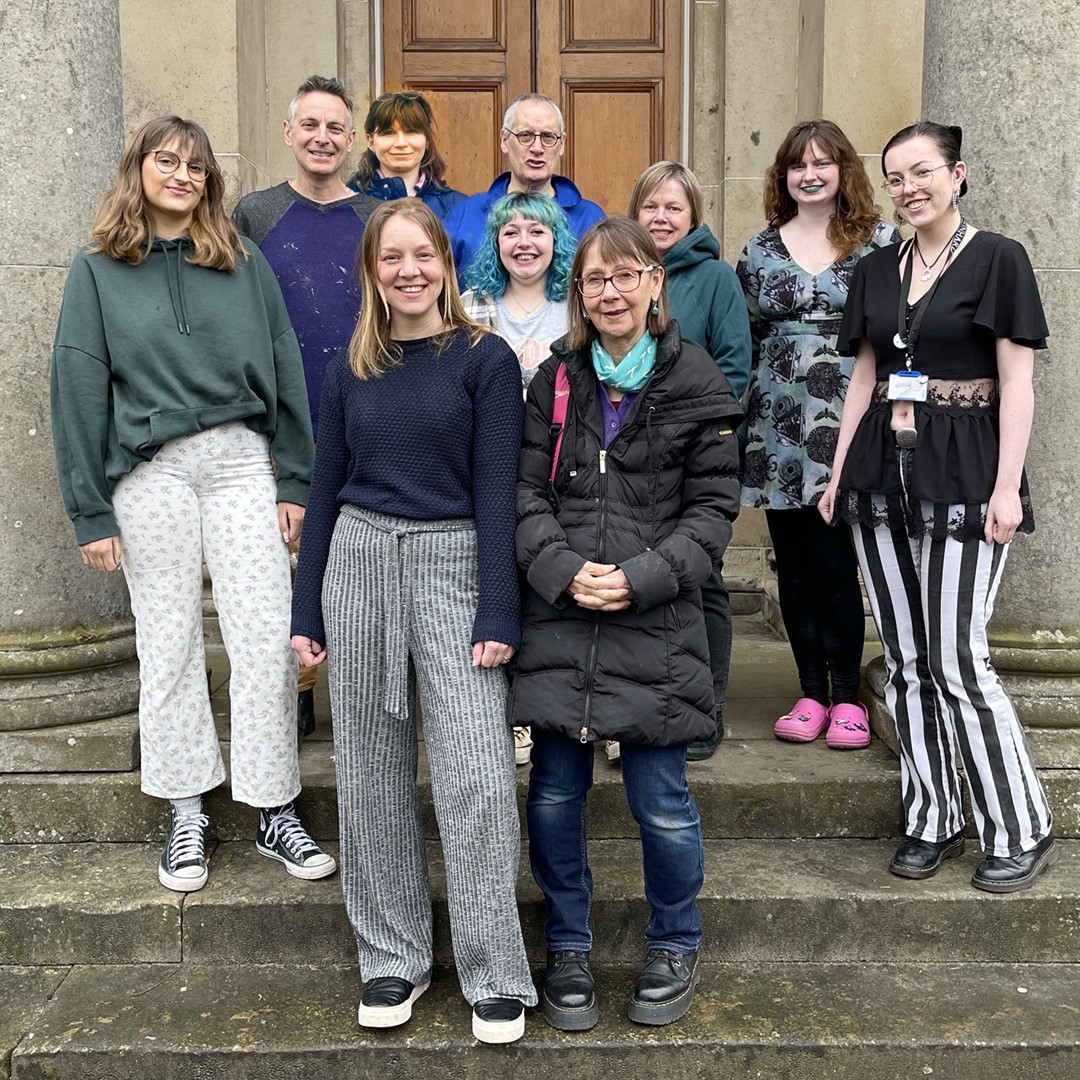 The opening evening is taking place on Thursday 20th April between 5pm - 7pm and the exhibition is open to the public until the 26th April between 10am - 4pm. The event is drop in so there is no need to book.
Each year 3rd year students are given the opportunity to design and manage their own exhibition and this years one entitled "People. Place. Object" looks set to be one of the most thought provoking yet. Previous 3rd year exhibitions have attracted interest from a range of professional art critics and organisations including the Royal Scottish Academy of the Arts.
The exhibition will feature the work of local artists Gizela Trzmiel, Emma Justice, Kiara-isabella McKenzie, Jennifer Upson, Duncan May, John Ferguson, Ashley Fotheringham, Annie Scott, Claire Davenport, Susan Wilson, Beverley Fox and Glenda Zeppa. The group has a diverse spread of life experience from school leavers to former doctors and environmental scientists and ranges in age from 20 to 70.
Comprising of over 30 new works the students have used a range of materials including whisky barrel rings, straw and gravity defying lath retrieved from an artists collapsed wall. Some of the students have taken the lead from the materials they have used while others have used the materials to convey feelings and personal experiences. The exhibition is balanced through the inclusion of tender landscape drawings and self-portraits based on Alice in Wonderland.
The showcase is testament to a three-year accumulation of expertise from draftsmanship to stitch, painting, weaving, ceramics, digital art, text and sculpture-making.
Duncan May, student and former marine biologist says of the exhibition:
"We've produced some unusual stuff. There is a tactility and strength to the works that maybe reflects our forward-looking drive that we are all craving now. Things need doing, need saying."
The students are looking forward to inviting visitors from Moray and beyond to share their art and chatting about the work on display as well as viewing the excellent Moray School of Art studio spaces.