Life as a Horticulture Student
As we approach the summer, our Horticulture department shared an update on the work our students have been doing throughout the year.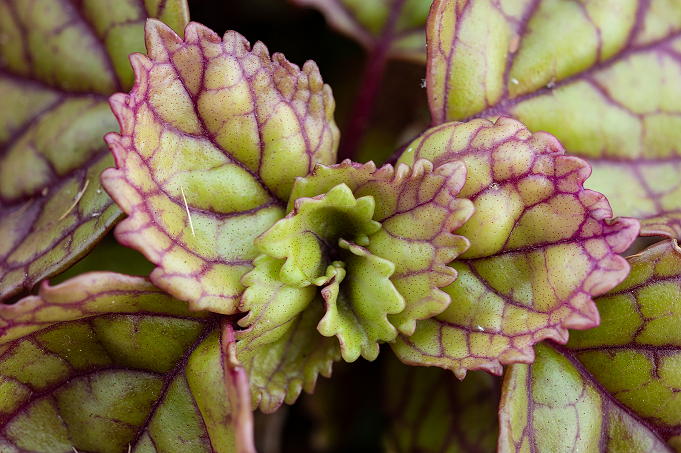 Building a new path
For some of our students they have been busy completing a new path in the Biblical Gardens. Having been interrupted due to COVID, this ongoing project is nearly finished with only a surface layer of quarry dust to be compacted.
Winter Border
The winter border was planted primarily in the autumn by students and the first new flower bed at the Biblical Gardens to be created for over 10 years. Money to buy some of the planting was donated by the Baxter's Foundation, other planting was propagated by students. As an ongoing project more planting will take place in the autumn of 2022 and plants in this bed will continue to good throughout the winter months.
The Biblical Gardens are open to the public, free of charge, all year round and everyone is welcome to visit and enjoy them.
Andersons Vegetable and Fruit Allotments
Anderson's is an ongoing project; it is the site of our vegetable and fruit allotments - a large productive garden where students grow fruit and vegetables for use in the Anderson's Care Home.
Recent years have been challenging to keep the allotments going, but this spring the students have been busy growing and planting crops that will mature over the coming months. This winter the fruit garden was renovated with raspberry canes removed and new blackcurrant and blueberry bushes planted.
Rose Arbor
The Rose Arbor at the Biblical Gardens is large building project designed by our landscaping lecturer and executed by students. The pandemic had delayed final construction until this year, and the students are now on course to complete the main section of this dramatic garden feature by June 2022. Planting has already been completed with new climbing roses going into the prepared beds along the Arbor.
Herbaceous Border
The Biblical Garden's herbaceous border is a large example of this quintessential British garden feature. This year it has been totally refurbished by students, lifting, dividing and propagating a huge range of ornamental plants in readiness for replanting this spring. The whole bed looks it's best during the months of July and August and is a must see at the Biblical Gardens.
Upcoming Bench Project
New benches will be fixed into the Biblical Gardens in the Autumn, adjacent to the new path. Students will be working with our landscaping lecturer to create seating areas for the public to sit and enjoy the sites, the smells, the plants and the trees! Students will be working with concrete, natural stone flags and pavers to create safe places for the public to enjoy.
Life as a Horticulture student is full of project work and with most work taking place at the fantastic Biblical Gardens a career in horticulture could be your next step.