Blog: Martin Jancsics HNC Fitness, Health & Exercise student
The world of sport is one that can stay with you throughout your life. We had a chat with Martin Jancsics, a student on our HNC Fitness, Health and Exercise course who shared with us his journey.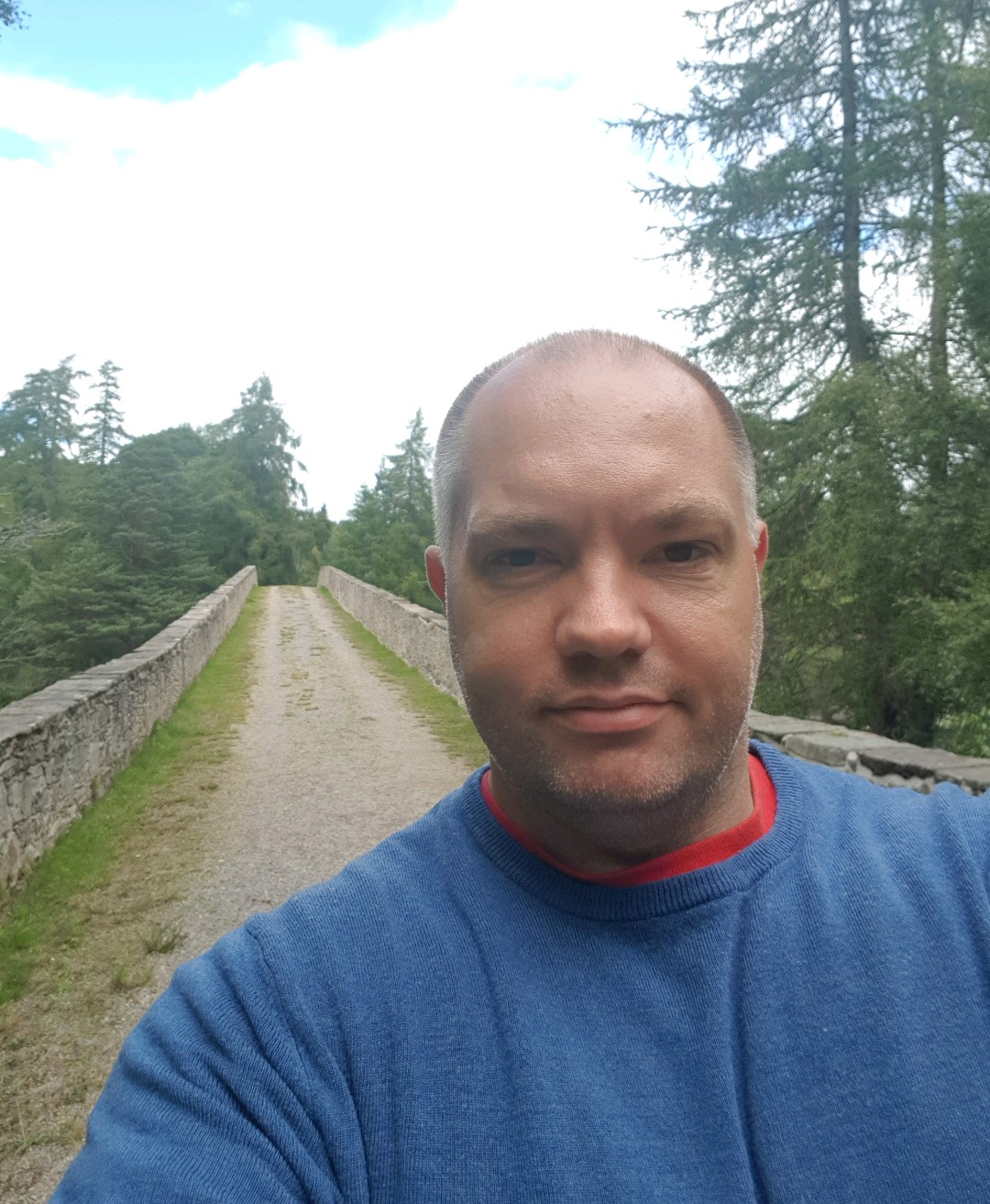 Hi Martin, can you start by telling us about yourself?
I'm Martin and throughout my life since about the age of 10 years old I have trained in an aspect of fitness and many different sports. Fitness is a major part of my life and who I am. My main sports were Tug-Of-War which I competed in for 6 years and Strongman which I have competed in several competitions.

In 2016 I was involved in a documentary here in Scotland about Stonelifting, called STONELAND, filmed over 6 days by an American fitness company called Rogue Fitness.

In 2018 I published a book with an American friend of mine called Dr Bill Crawford. The book is titled 'Stonelifting An Ancient Test Of Strength Revived'.

I am currently working on a second book titled 'Strength A Life Changing Adventure. For this book I have been interviewing some of the greatest strength athletes in the world & telling their story to give people motivation to train & change their lives for the better.

You can see here that fitness isn't just a part of my life, it is a part of my entire being.
Upon starting your course, did you have a clear idea of the career path you wanted to follow after university?
I have started an online business as a Strength Coach called 'StoneMan Fitness'.

Through this course I have a greater knowledge of fitness and can begin to offer more to my clients and start fitness circuit classes for groups, expanding what I can offer as a fitness coach.

My goals are to teach some of the greatest athletes in the world, while still also reaching beginners.

I want to help individuals progress & grow as people through training in order for each client to have a better and happier life while finding the focus to deal with life's day to day problems without high levels of stress.
How would you describe your experience as a student?
For this course as I had many years of experience in training and form this giving others advice, I was able to jump into the HNC Course without issue. I am, however, planning to progress to the PDA Personal Training course, also with UHI Moray in September 2022.

Before starting this course I had a good knowledge of fitness and how to train but during this course I have learned even more aspects of training and now have a far greater in-depth knowledge than before which will help me run my own on-line business as a Strength and Conditioning Coach
Did you undertake a placement or any work experience whilst studying?
As part of the course each student has to complete 18 hours work experience within a gym. I did my work experience with Wright Fitness in Buckie where I learned new skills and aspects of Personal Training that have helped me become a better trainer myself. This was a very worthy part of the course.
Lastly, what advice would you give to those considering studying at UHI Moray?
My advice would be, as your study progresses, structure your work load round your daily life, combine the two together, study and everyday life. Try not to let one take over the other, simply write down everything that you have to complete and learn for the course as you find out, keeping records of what you have to do and what you have competed, then write down times & days throughout each & every week where you will study and get the work done.

You must also leave some time each week to enjoy your life away from study. Combine both each week so that you will put 100% into study several times per week.
Our sport and fitness courses run from college certificate through HNC to BSc (Hons) and BA (Hons) degrees. You can also study in the evening to gain a personal training qualification.