Blog: Lexi Sayle, Foundation Apprenticeship in Engineering Graduate
Apprenticeships are an ideal pathway for employment as they allow for a combination of work and study. We spoke to former Foundation Apprentice Lexi who shared their experience of embarking on the next stage in their career.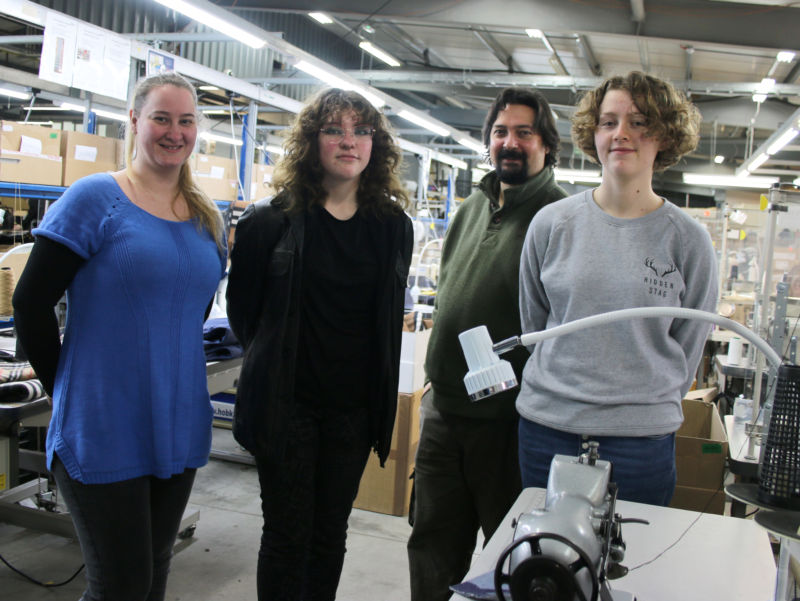 Hi Lexi, can you start by telling us a little bit about yourself?
I'm Lexi, a trainee sewing machine technician for Johnston's of Elgin and I recently completed my Foundation Apprenticeship (FA) in Engineering Systems.
Did you consider other universities or colleges when you were deciding to study?
I am currently studying a HNC in Engineering systems at UHI Moray. I considered going to university but found my apprenticeship with Johnstons following on from my project work last year with them on my FA.
Why was your apprenticeship right for you?
The FA gave me a bit more independence. I preferred the structure of college over school. The FA also gave me experience in industry through the industry project in the second year and this is what appealed to me the most about this course.
Could you describe what knowledge, skills and experience you gained from the FA?
I gained confidence in my CAD work, before taking this course I had only used Inventor. Additionally due to the industry challenge I learnt a lot about in industry works. Personally I gained a lot from the regular presentations we did at Johnstons speaking about our progress in the project and where we expect to be by the next meeting: I also used Gantt charts , drawing registers and other means of recording work for the first time so now I know more of what to expect while working on a project.
Upon starting your course, did you have a clear idea of the career path you wanted to follow?
I knew I wanted to going into the engineering industry, likely mechanical engineering when I first started the course.
You mentioned you have a job at Johnstons, what does it involve and how did the FA help with this?
I am working at Johnstons as a trainee sewing machine technician. I am being trained to fix our machines breakdowns. Additionally any changes to clamps or programmes on any machine is part of this role.

The FA has helped a lot with me receiving this job at Johnstons. Through working with them on our project and blanket stitchsewing machine they had told both myself and my project partner when they put up the job on their website. The project helped with my confidence in the environment and people I now work with.
Finally, what were the highlights of your time studying at UHI Moray?
So far definitely the project on my FA course.
FA's are work-based learning opportunities for young people at school and join the growing apprenticeship family funded through Skills Development Scotland (SDS).