Blog: Lorna Leil, BA (Hons) Events Management Graduate
Coming back to study as a mature student may seem daunting but it doesn't have to be. We sat down with Lorna, a 2020 graduate, to chat about her experience studying as a mature student and single mum.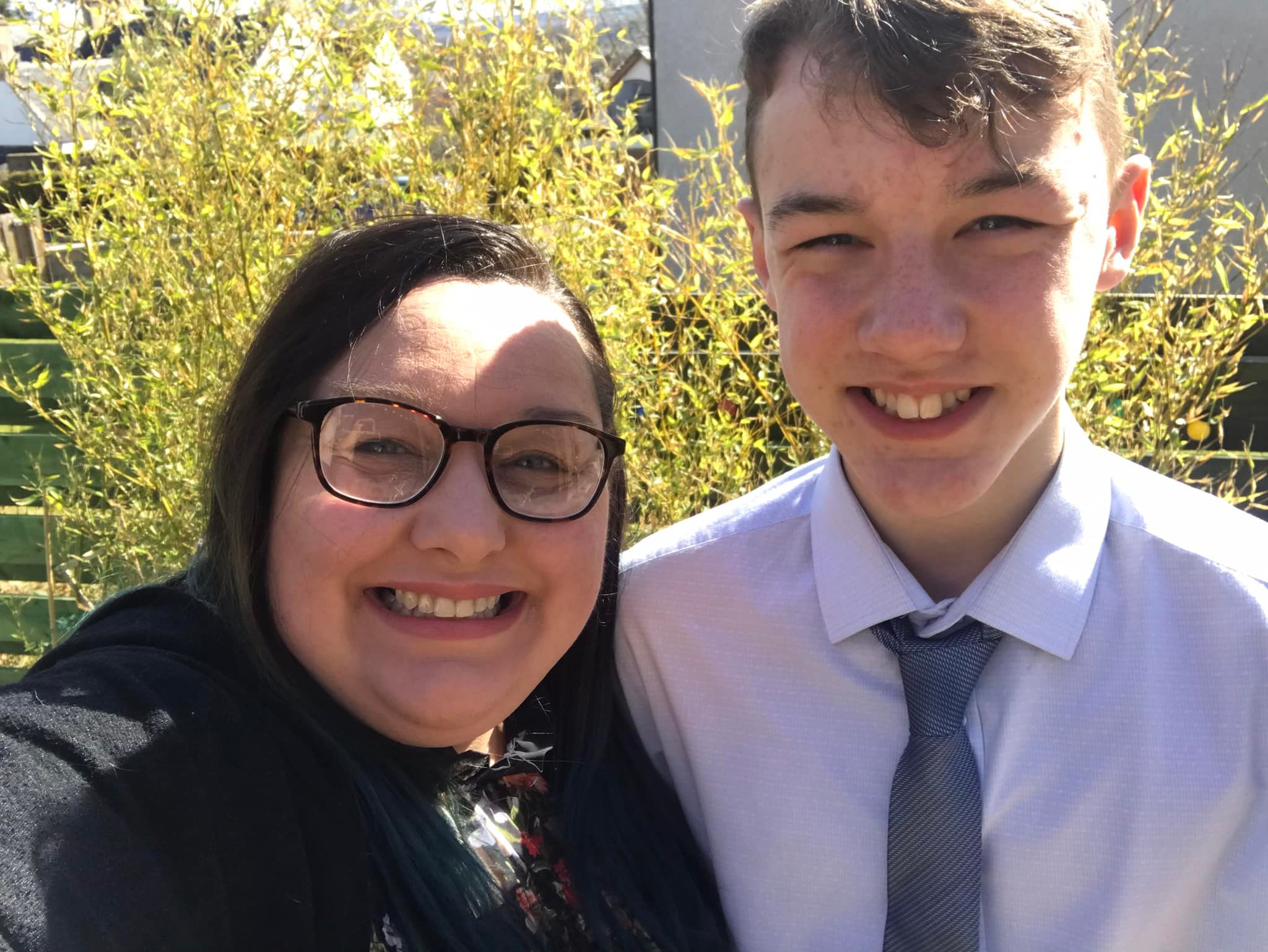 Hi Lorna, could you start by telling us a bit about yourself?
Yeah, I'm Lorna and I studied HND Communication at Moray College from 1997-99 which (with life experience) allowed me straight on to year 2 of the BA Events Management in 2018. I am also now the Events Co-ordinator (Maternity Cover) here at UHI Moray.
Was there ever a time you considered other universities or colleges?
I had dropped out of my first-choice course (Primary Teaching at Northern College, Aberdeen) as I realised teaching wasn't the avenue I actually wanted. I realised I am a people person, and the college (as it was known at the time) here had the fantastic Communication course that was just – me!

As a single parent based in Elgin, when I came back to do my degree, having the opportunity to do it here meant everything and gave me an opportunity to fulfil my ambition – so why would I have looked anywhere else?
When you came back for the degree, did you have a clear idea of the career path you wanted to follow after university?
I knew I enjoyed organising things and enjoyed organising events, but I actually did the course to find out who I was and feel fulfilled by doing something and learning about something I love.

I knew there would be loads of transferrable skills so I knew it would work out! Ok – it was a bit of a leap of faith!
You mentioned finding yourself, looking back how would you describe your experience?
I found me again. I had been unwell and lost myself and being able to fulfil a dream of getting a degree meant that I remembered I was capable, and I could take the talents and skills I have and use my personality and interests to learn new skills and landing this job at UHI Moray has meant the world. I love what I do.

Learning finance gave me more confidence even with my own financial situation in my personal life. Learning about management skills showed me better ways to deal with the public and to realise how I responded to things. Health and Safety made sure I am now always on the ball. Refreshing my marketing skills made me look at new ways to publicise events and the tourism modules made me look for opportunities in the future – and those are just the basic skills I have learnt.
Was there anything you did whilst studying that you think helped you secure your job?
As part of my degree, we had to organise an event and Moray Blue Light Festival was born!

The Moray Blue Light Festival helped me get my name known but the degree is absolutely what the job required. It gave me a wide variety of skills and the understanding of what organising a professional event entails, so I can understand fully what the client needs and the pressure that they are under.
Where would you like to go with your career in the future?
This is where I want and love to be! I would do this job – with these people – forever!
What advice would you give to those considering studying in terms of careers and employment?
The courses run across UHI, and therefore accessible in UHI Moray, are pretty much tailored to living in this area and relevant to what is needed. They aren't offering anything that the employment sector in Moray itself is not requiring – and we need to keep the skilled and talented people we have in Moray, in Moray. Obviously, no job is ever guaranteed but you stand a good shot having studied here and gaining the opportunities to meet businesspeople and contacts.
Lastly, what three words would you use to describe your course?
Challenging, interesting, fulfilling
No matter your background or where you want to go in life, we can help you get there!