UHI Moray graduate named UK's top young plumber and competes in "Skills Olympics"
A graduate plumbing apprentice from UHI Moray was one of 20 national finalists from across the globe at the WorldSkills event in Lahr, Germany last week and received a medallion of excellence coming 7th out of 20 competitors with only 5 points between them and the bronze medallist.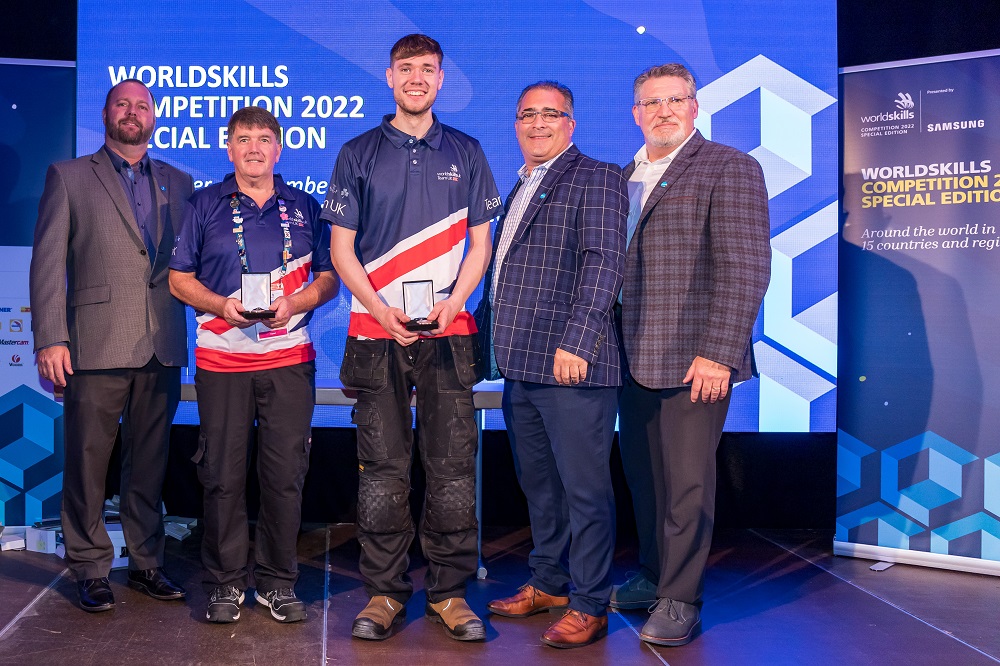 Connor Cruden, who is employed by Cowie Plumbing and Heating, studied at UHI Moray's Linkwood Technology Centre campus for four years gaining his Modern Apprenticeship in Plumbing. It was whilst Connor was studying in 2019 that he competed in the UK SkillPLUMB finals where he qualified to become the UK Plumbing & Heating competitor for the main WorldSkills competition.
The final competition took place from 2nd to 4th November where competitors had to install plumbing and heating systems in a diverse range of projects related to the construction industry.
Connor was helped along the way by SNIPEF coach, Ronnie Ferris, and his employer, Garry Cowie of Cowie Plumbing & Heating, and credits his lecturer, Jim MacKinnon at UHI Moray, for the skills and knowledge he took into the competition.
Jim MacKinnon, Deputy Head of Construction, UHI Moray:
"Connor has been a hard working apprentice from the day he arrived at college. It has been a pleasure to help him on his journey from a first year apprentice to where he is now. The course team are all very proud and pleased with his performance at the World Skills competition in Lahr, Germany."