Blog: Jess's favourite spot in Moray - Clashach Cove
Moray shares much of what's best about the Highlands of Scotland, including 35 miles of golden sandy beaches, unspoilt countryside and rich biodiversity. We sat down with Jess from UHI to hear all about one of her favourite spots in Moray, Clashach Cove.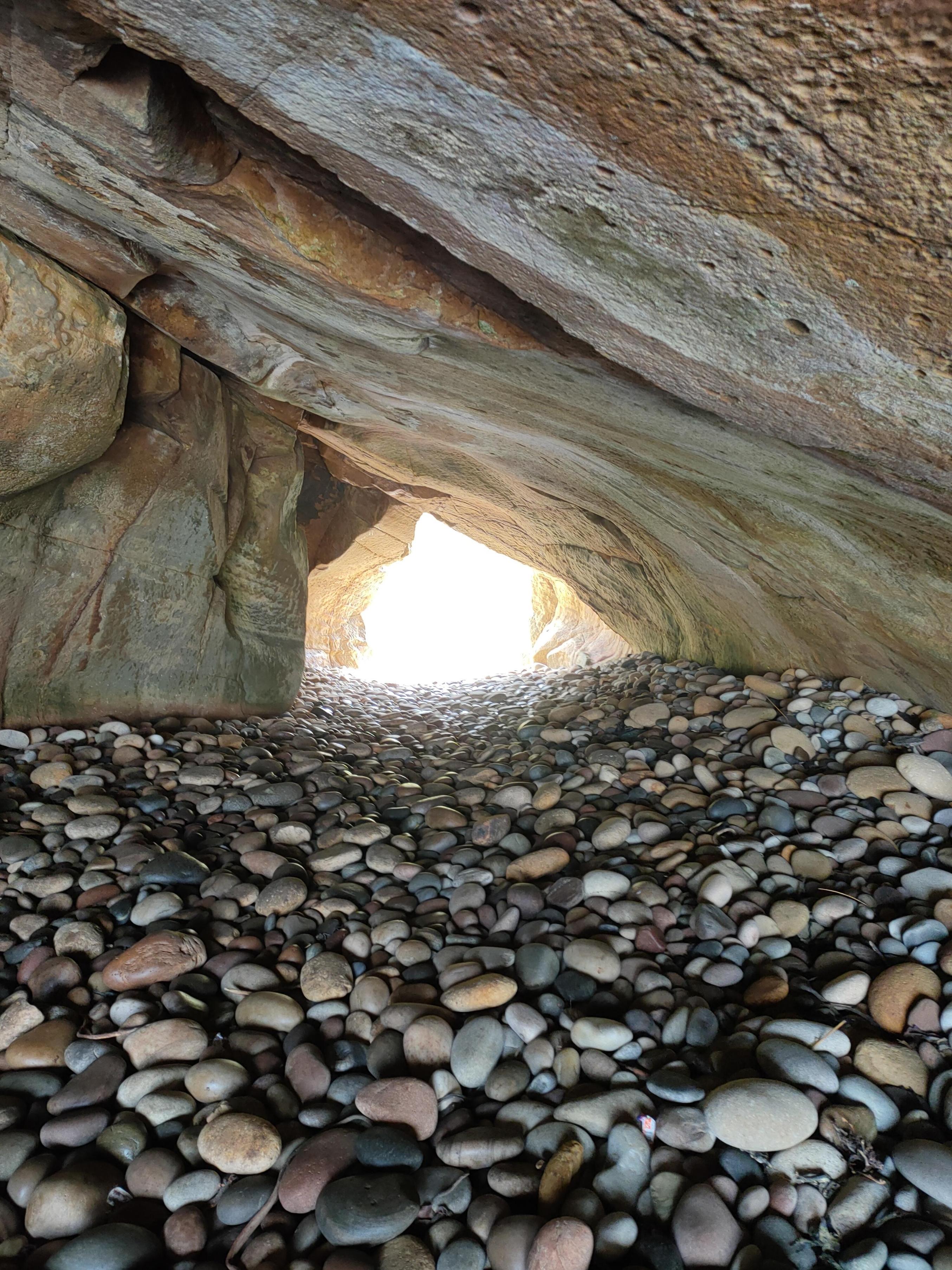 "A place I love in Moray is Clashach Cove, it's a short walk from Hopeman beach along the coast and if you're there on a sunny day the sea is a beautiful turquoise colour and you might even see some dolphins passing by! Once you get there, you're rewarded with a magnificent view from the top of the cliffs before you head down into the cove itself.
The cove has soft white sand, and the water is often quite shallow so you can swim out quite far, worth bringing a snorkel too as you can see some marine life. It's great for a windy day too as the cliffs provide shelter. There's also great rock pools and caves to explore but make sure you bring a torch and some sturdy footwear for inside the caves!
We often take snacks and drinks with us and spend the day there and once we're finished we'll walk back along the coast and have food at Bootleggers Bothy followed by an ice cream from Stew 'n' Drew's.
There are so many other places to visit nearby so if it's not swimming weather and if you have time left you can take a short drive to Burghead and have a wander round the quaint and busy harbour, where you might see fish and shellfish landing, or dolphins and seals!
If you carry along the coast to Findhorn you can recharge your spiritual batteries at Findhorn Foundation and grab a lovely coffee or vegan bite to eat before heading into Findhorn itself to explore another beautiful beach, or just grab a seat outside one of the bars or cafes and enjoy the view and people watching. Lots of great places to eat too before watching the sunset.

There are loads of other things you can do along this coast including boat trips, water sports, cycling and more...it's a beautiful part of the Moray Coast!"