Student of the Year 2023
Salome Winkler, BSc (Hons) Sport and Fitness graduate, has been announced at UHI Moray's 2023 Student of the Year.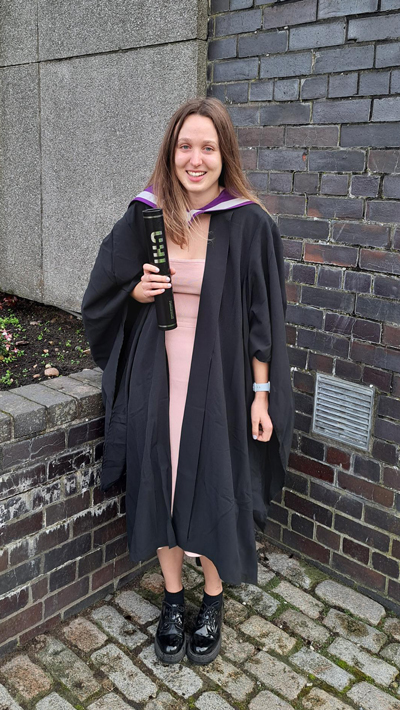 Salome started with UHI Moray as a Senior Phase student in 2015, successfully progressing each year from the SCQF Level 5 Sport and Fitness course, onto the SCQF Level 6, then the HNC in Sports Coaching and Development and has this year completed her BSc (Hons) in Sport and Fitness.
During her degree in 2020, she was diagnosed with a life-changing right temporal mesial tumour. As a result of this she suffered from seizures which affected her both physically and mentally. However, Salome continued to have a positive outlook and made the most of her studies. In 2022, Salome decided to make the huge sacrifice of postponing surgery to remove the tumour so she could focus on finishing her Honours year. She felt that with the support given by her family and lecturers, she was able to cope.
Salome was nominated by her lecturer, Kelly McLaren, who said:
"Salome is one of the most inspiring students that I have ever worked with. I could not commend her enough for all that she has achieved over her many years at UHI. The strength, resilience and commitment she has shown is simply remarkable and truly inspiring."
The Student of the Year Award celebrates the achievements of a UHI Moray student ranging from academic achievement, overcoming adversity, personal endeavour and exceptional peer and mentor support. Students are nominated by staff members and will then go forward to be considered for the overall UHI award from across the partnership.