Moray College UHI lecturer appointed full member of the Master Chefs of Great Britain
Alistair Fowlie, Deputy Head of Curriculum of the Hospitality and Tourism Academy at Moray College UHI has been appointed full member of the Master Chefs of Great Britain.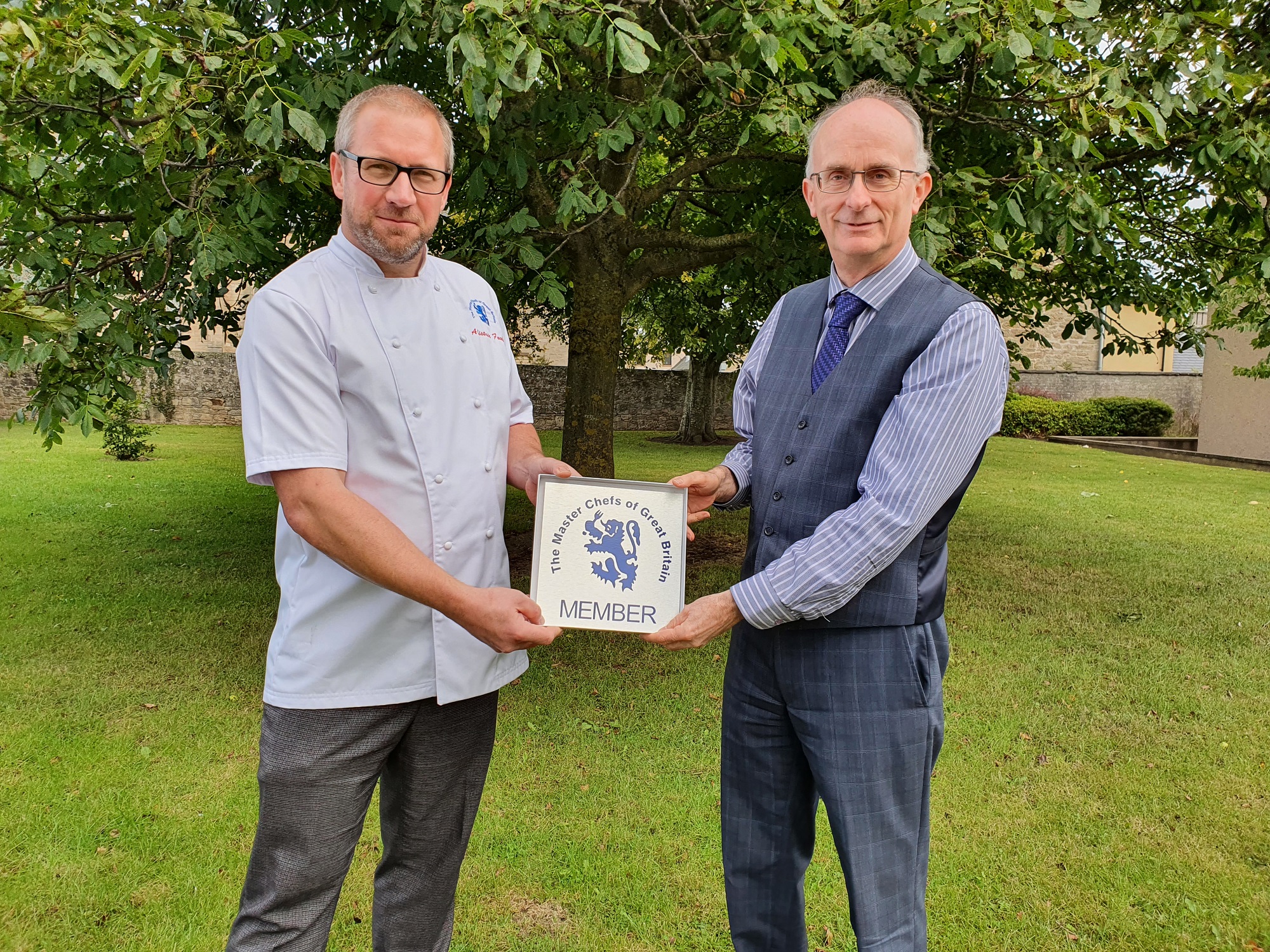 This is an important milestone for Alistair and the college as membership of this prestigious association recognises key achievements and contribution to the Hospitality industry and brings with it a range of responsibilities for its members.
The title Master Chef of Great Britain carries with it a moral responsibility to be upheld by its members to the industry and includes to:
Serve the culinary art by expanding its influence and providing for its future
Show a high level of technical expertise over a significant career
Use the finest products when producing their dishes
Assist in the training of their staff and development as chefs
Act as ambassadors for the association
Alistair Fowlie was introduced to the Hospitality industry when working at a Summer Camp in the USA in 1998 where he was employed to wash dishes and prepare food and loved the experience. He then went onto complete an associate degree in Culinary Arts, worked in various hotels including in South Africa and started lecturing at Moray College UHI in 2011.
Alistair said:
"Receiving this membership is a huge honour and privilege and something I am personally very proud of. Moray College UHI also holds College membership and I would like to be able to utilise both of these in order to promote the importance, quality and benefits of the Hospitality education we provide to our students here at the Beechtree training Restaurant. I would like to be able to use my responsibility of membership to help train and influence the Chefs of the future."