UHI Moray lecturer shortlisted for national Learning and Teaching Colleague of the Year Award
The College Development Network (CDN) College Awards 2022 took place on Friday 25 November 22 in Glasgow where college staff and learners from all over Scotland were recognised for their talent, innovation and achievement.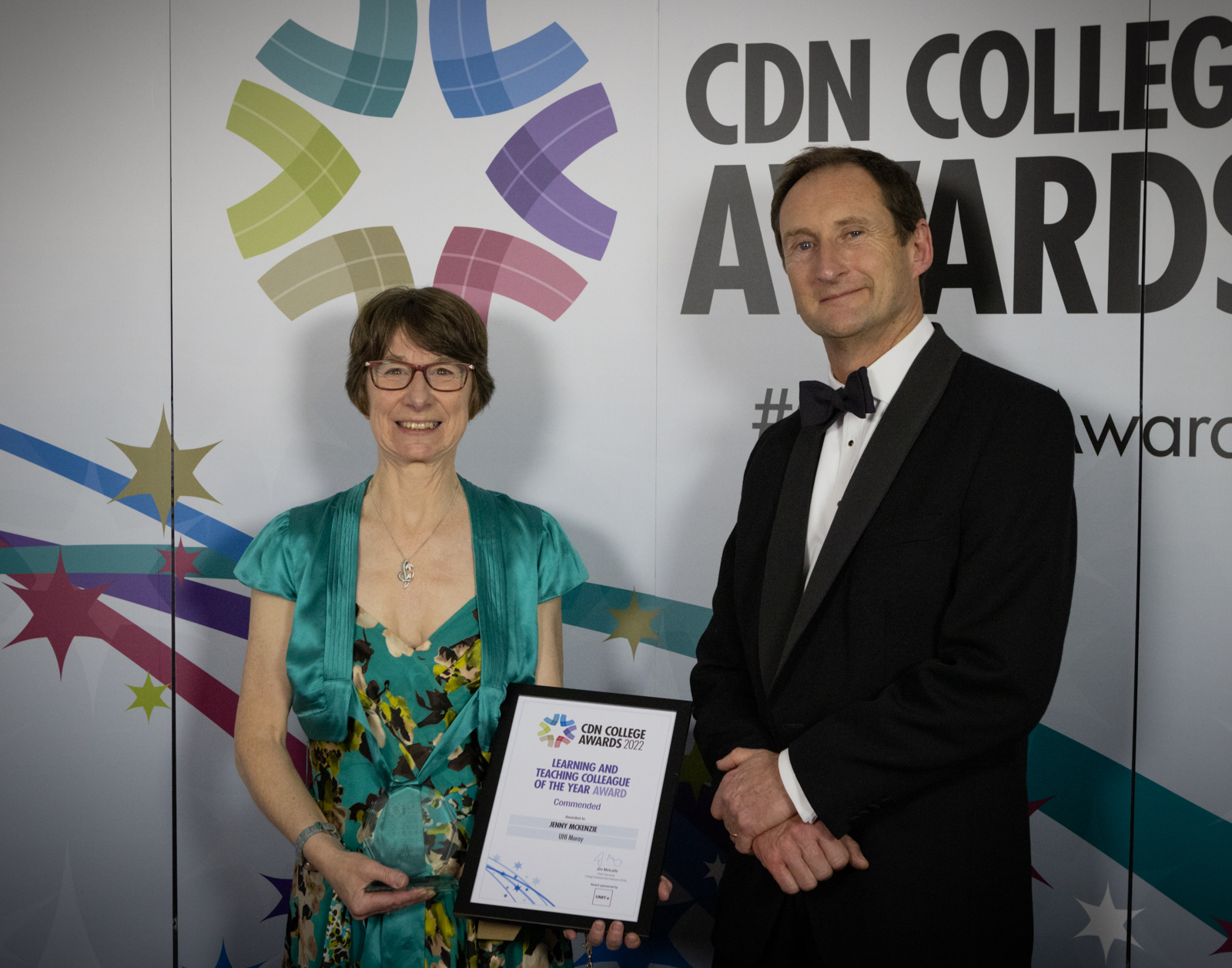 Jenny McKenzie, Essential Skills lecturer at UHI Moray, was one of only three nominees shortlisted for the Learning and Teaching Colleague of the Year Award sponsored by UNIT-e.
Jenny was nominated by Deputy Head of Curriculum, Kelly McLaren:
"Since joining in 2020 Jenny has had a huge positive impact on the teams and the students she supports. Jenny has demonstrated a real passion for her role and with her knowledge of industry when she supports students they are all guaranteed to be ready for the world of work."
Jenny said:
"I've forever been conscious of the different ways and rates at which folk learn. I have developed workbooks that students can revisit between classes to help reinforce understanding. I prowl a lot with my pencil, too! I learned yonks ago, that if you teach something to a whole class, only half will get what you are telling them. So, all I do is peer over every shoulder to let them show me how it's going for them. One to one, each at their place. I explain, unravel and encourage out ability that all the students have inside them."
CDN received a record-breaking number of entries this year which highlights the fantastic work of Scotland's colleges.
Congratulations to all the other winners and nominees, including staff from UHI Inverness, UHI West Highland and Perth College UHI.