Student Thoughts: Performing Arts
Do you want to know what it's like to study performing arts? We asked students from the 2022 HNC Acting and Performance course about their experience.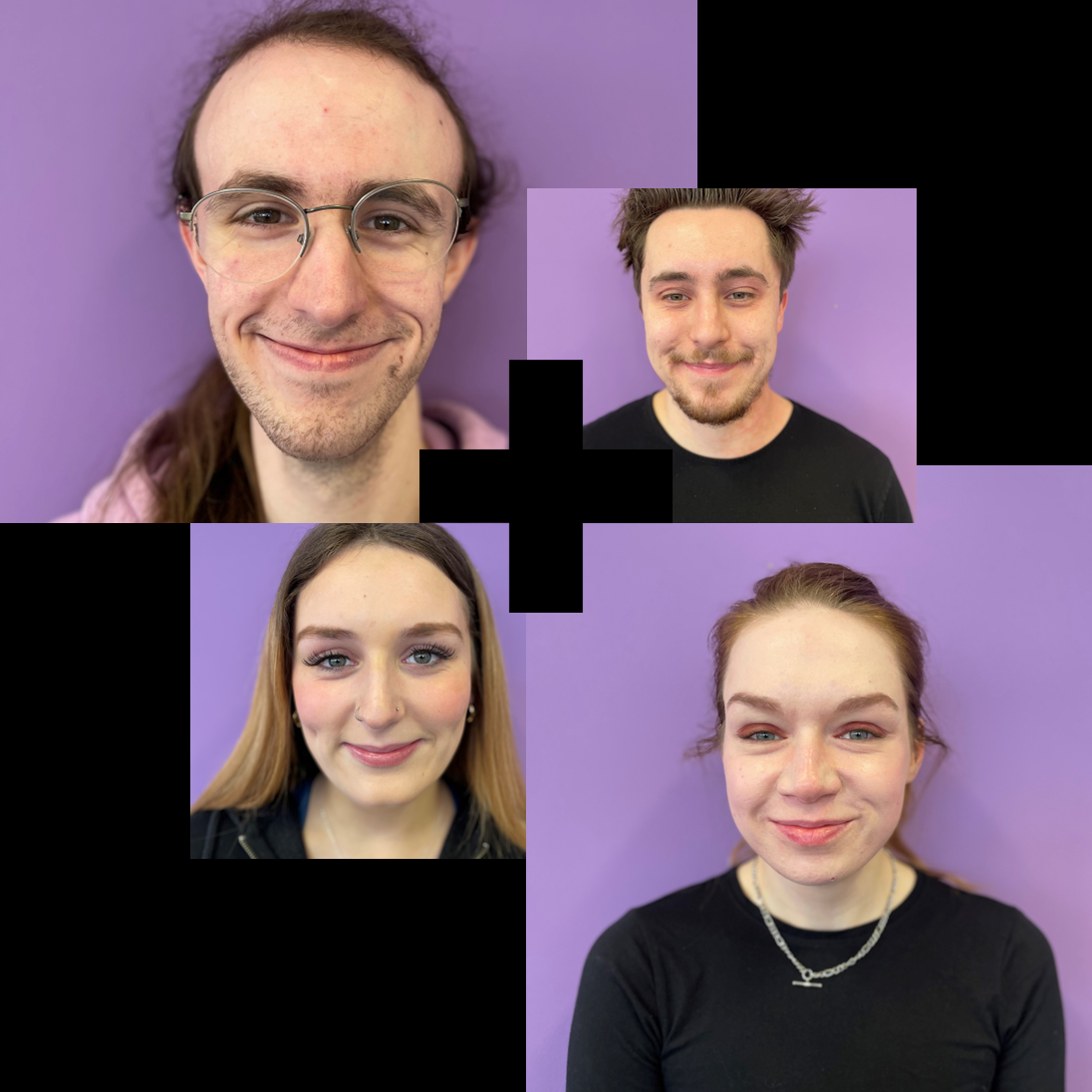 Darron McKinnon
I have lived in Elgin my whole life and I have always wanted to act, so the HNC Acting and Performance was perfect choice for me! I applied for the course to continue my studies in acting and to gain the relevant qualifications and experience to go onto study my HND. My ultimate goal is to work as an actor. I really like how passionate and experienced the lecturers on this course are, I feel this is beneficial when learning. If I was to describe this course in three words, I would say THRILLING, FUN and MAD!
Catherine MacDonald
I really enjoy acting and performing and applied to study HNC Acting and Performance qualification at UHI Moray and Out of the Darkness Theatre Company as I enjoyed drama at school. By doing the HNC, I continued my journey into the performing arts. I really liked the food services at UHI Moray, as they made nice scones. I would describe the course as CONFIDENCE-BOOSTING, ENJOYABLE and COLOURFUL!
Skyler Rainbird
I am very active and compassionate person. I applied to study the HNC Acting and Performance course at UHI Moray because I want to pursue a career in acting or teaching. UHI Moray and Out of the Darkness Theatre Company have a lot to offer students and staff will always help as much as possible. My intentions for the future are to continue pursuing a career in Acting. I would describe the course as ENERGETIC, ENGAGING and OPTIMISTIC.
Lauren Logan
I studied NC Acting and Theatre performance course a few years ago and always wanted to come back and study further as acting is something I have always been drawn to. UHI Moray have a lot of facilities that are really accessible to support all students. I would describe this course as FUN, EXCITING and SUPPORTIVE!
Our Perfoming Arts courses are taught in partnership with Out of The Darkness Theatre Company, Elgin's professional theatre organisation, and prepare students for creative careers in their specific art forms or alternative employment within arts management, teaching and social professions.