Blog: Sharon, HNC Applied Sciences Student
Many of our students stay with us throughout their studies, we spoke to HNC Applied Sciences student Sharon about her time with us.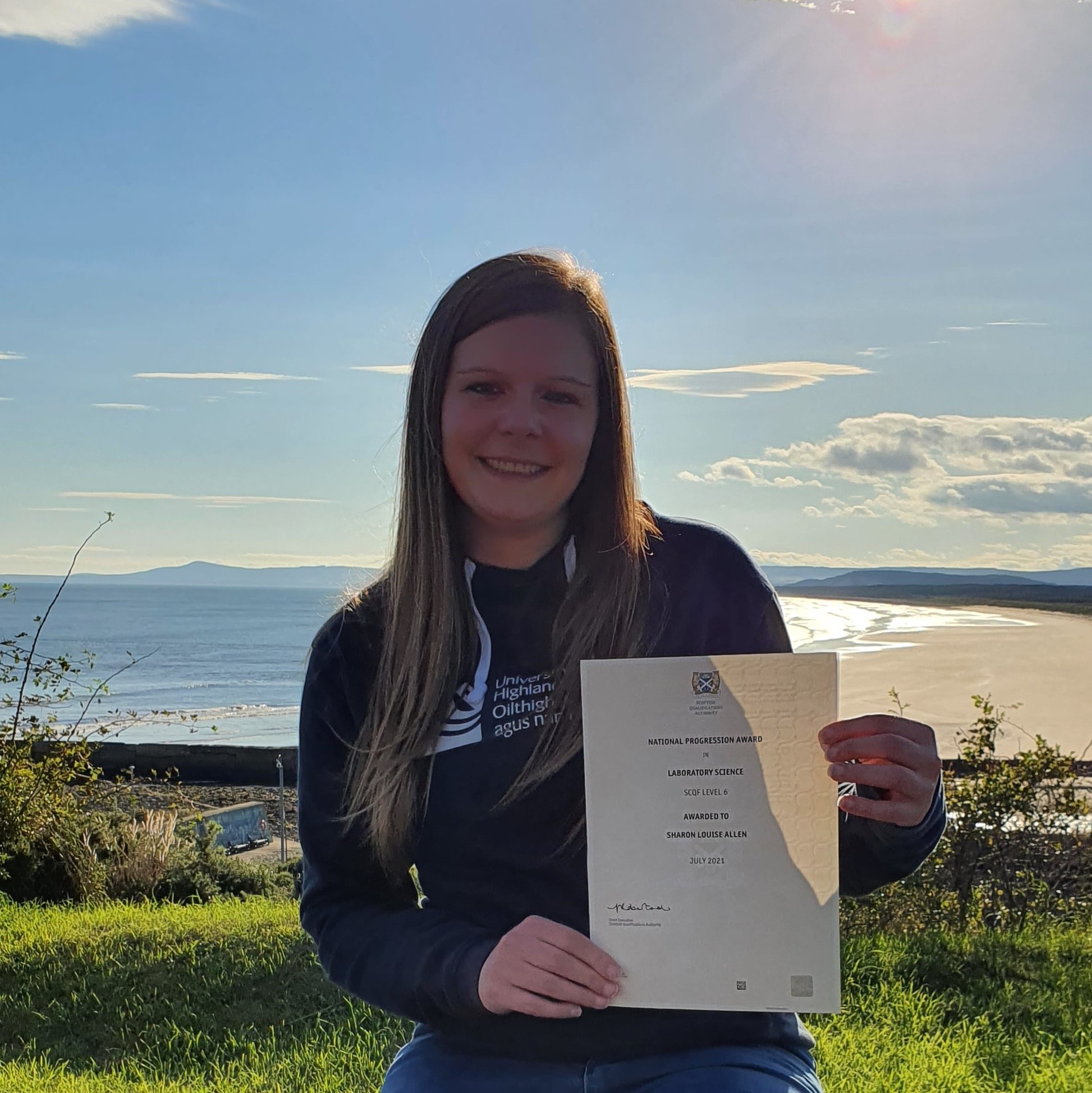 Hi Sharon, can you start by telling us a bit about yourself?
Hi, I'm Sharon and I study HNC Applied Science.

I started studying the Practical Science SCQF Level 5 in 2019 then progressed onto the Laboratory Science course in 2020 before starting this course in 2021.
Speaking of the Laboratory Science course, how would you describe your experience?
The SCQF Level 6 Laboratory Science course allowed for me to gain a lot of knowledge working in a laboratory setting which is useful if you are looking to work in a laboratory in the future. I really enjoyed studying the environmental and biotechnology modules as I found them most informative for my future career goals in rewilding projects.

The support from staff has been amazing especially as the course was for the most part online due to coronavirus with only practically experiments being carried out in the college. All tutors were available to help via email whenever I needed them.
What are your future plans once you finish your course?
Once I finish the HNC I hope to move on to the Environmental Science degree and hopefully on to a career in rewilding projects or trees for life Scotland.
What are the highlights of studying at Moray College UHI?
I really enjoyed biotechnology and environmental science, it really helped me focus on my future.
Lastly, what advice would you give to those considering studying at Moray College UHI?
Go for it!!
Our science courses will prepare you for employment in industries such as biotechnology, food and drink, microbiology, environmental protection and scientific research: