Blog: Jessica Wootton-Farrell, HNC Digital Design and Web Development student
We had a chat with Jessica, one of our HNC Digital Design and Web Development students to talk about why the course met her needs as a freelancer.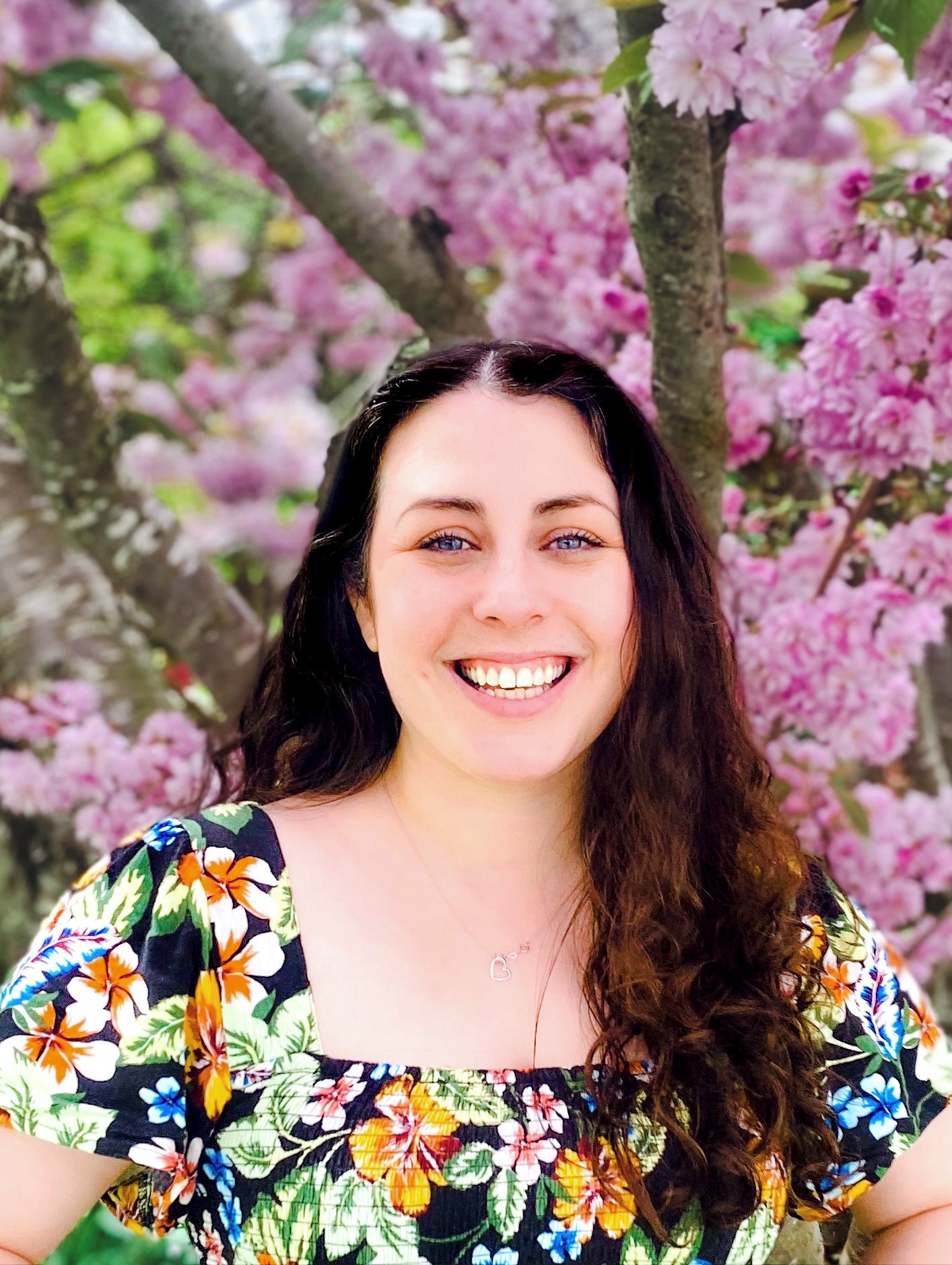 Hi Jessica, can you start by telling us a bit about yourself?
I'm Jessica, I am currently and have been freelancing as an illustrator/designer, including photography, videography, and editing.
Why was this the right course for you?
This course met all my needs.

I wanted to learn more skills appropriate to my work as a freelancer, specifically all the different adobe programs. I had also started to update a website on the request of a client, and I wanted to learn more about web development to further my knowledge and understanding of how it functions.
What knowledge, skills, challenges and experience have you gained from your course?
The most challenging aspect of this course for me personally has been time management. Juggling freelance work and course work has been difficult at times but all my lecturers have been understanding and made allowances if I've needed it.

I've struggled with the course work in few classes, mainly in the Web Technology module but my lecturer Grant, spent a lot of one-on-one time with me to help me understand HTML and CSS, now I'm amazed that I managed to build a functioning website.

I have been able to put into practice so much of what I've learned about adobe Photoshop and Illustrator and I have gained so much more understanding of why things are done in a certain way. It's so beneficial to have these "rules" underpin my work, I now can work smarter and am better at problem solving.
How did you find the teaching on the course and the support you received?
I highly commend my course lecturers and the support given by both my Course Tutors. Their communication has been great, and they always make themselves available to us for any queries and/or advice regarding the course.

I also enjoyed the mix between in person and online learning, as this course is computer based it's been great to be able to work on it with my own computer.
What are your future plans once you finish your course?
I am still unsure if I want to change what I am doing but I will be able to build my freelancing business from what I have learned. I'd love to continue being creative in multiple fields if possible, this course has sparked an interest into character design and animation so I would love to pursue that further.
Do you have any advice for those considering studying at UHI Moray?
Take your time to figure out what course suits you, then go for it. Work to the best of your ability in all that you do, everything can be used.
Lastly, how would you describe your course in 3 words?
Challenging, Useful, and Engaging.
If you are creative, passionate and enjoy problem solving, computing and digital media may be the subject for you