Blog: Cathie Fair - Celebrating 50 years of Moray College UHI
"It still takes 2 things to make the College a success; people who have a desire to transform their lives and people who have a desire to help them find a way of doing so."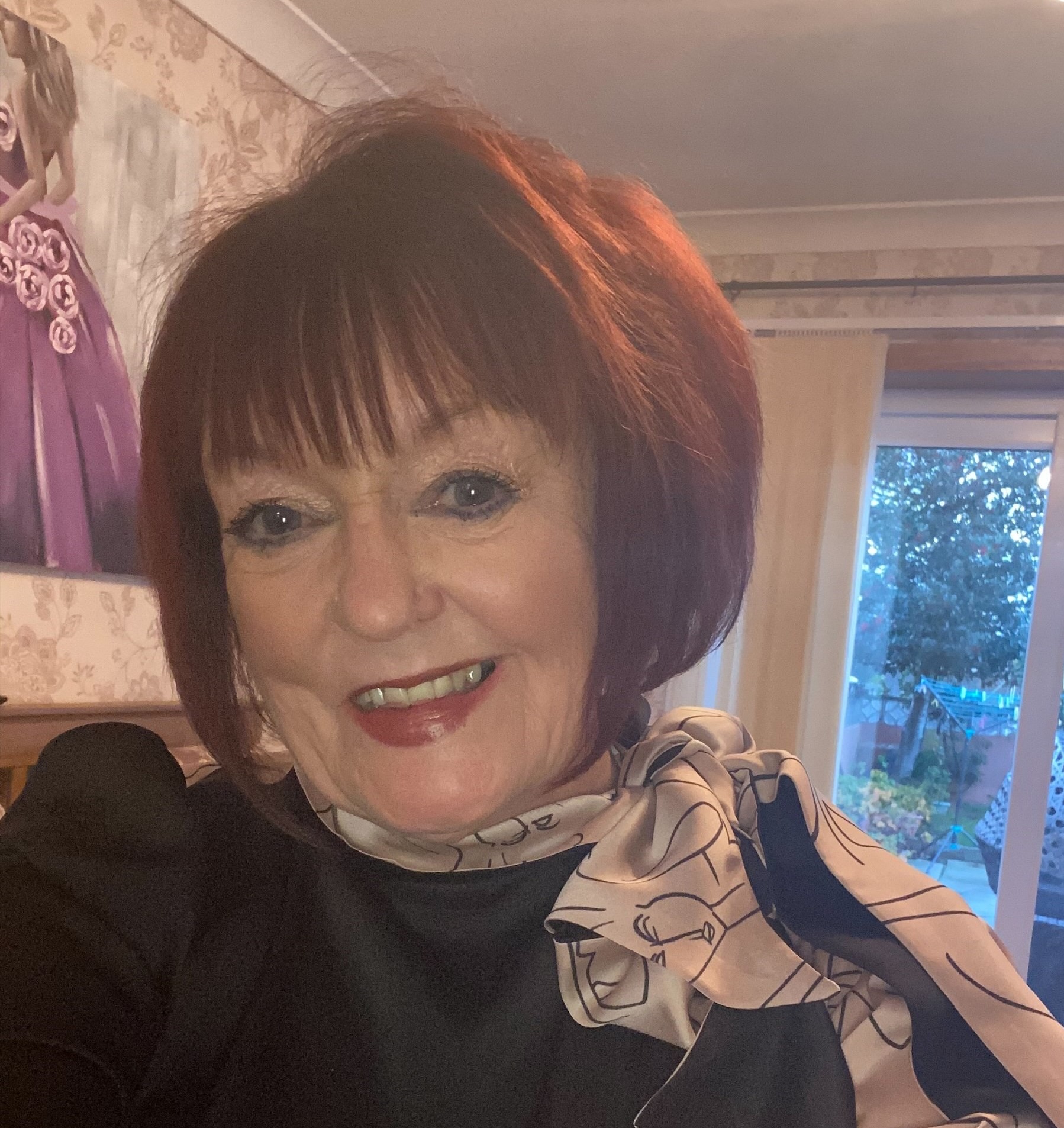 From student to staff member, Cathie Fair, Clerk to the Board of Management, tells us all about her time with Moray College UHI as she retires after 34 years.
Can you tell us about your time and role at Moray College UHI – from the beginning to now.
My story began 36 years ago in 1985 when I decided to come to College and undertake an HND in Secretarial Studies. I was a single parent and I wanted to change my life for the better and fulfil my potential. After completing my studies successfully in 1987 I decided I wanted to work in the College as I had such a positive experience with the support I got from the staff. I put my name down on the Supply Bank and ended up working in the Registry (the equivalent of Admin Support).

After a few weeks I was offered a temporary contract as a Lecturer in Secretarial covering for sickness. This led to a permanent contract as Lecturer, which I did for over 20 years.

In 2008 I applied for a post as Professional Development Officer which was basically about organising and delivering staff development for the staff.

I was then approached by the then Principal, Mike Devenney to ask if I would be interested in taking a secondment to work as Staff Development Co-ordinator for UHI which I took on for about 5 years. This gave me the opportunity to travel round all 13 of the Academic Partners delivering staff development. An opportunity then arose to work as PA to Mike Devenney in his role as UHI Vice Principal FE which I did for a couple of years until he retired in 2016.

My next move was to take on the role as Clerk to the Board of Management for Moray College UHI. Which I did until the end of October 2021 when I retired.
How has the college changed and how does it feel knowing you have seen the college through so many changes?
In some ways hugely – especially where technology is concerned and the past 18 months during the pandemic has seen huge strides in the use of technology some for the best and some not. In other ways it has not really changed at all. What makes the College great is the people and I have worked with some wonderful people over the years who have a great deal of passion for what they do. That hasn't changed.

In 36 years, I have had 6 jobs, 21 line managers, seen 9 different Principals come and go and seen the College navigate its way through some very stormy waters. I feel confident that the College will see its way through anything that comes its way and will continue to thrive because it's the people who make the College, not the bricks and mortar.
What has been the best part of being a part of the college?
The fact that I not only transformed my own life, but I helped transform other people's lives. I still get former students coming up to me and saying "You helped change my life". That has given me an immense sense of pride. My story is just one of many thousands of how the College has transformed people's lives.
What are plans for the future?
My former colleagues assure me that I will not have enough hours in the day. I have a motorhome which I plan to go away in a lot more. I have 2 small grandsons who I spend a lot of time with. I have 3 dogs – 2 very noisy and disobedient 'lockdown' puppies who need taken in hand. I also love to cook Asian food, I make jewellery and my own cards. So there will be plenty to keep me occupied.
What would people be surprised to know about you?
I can cook a whole Indian banquet from scratch. I have completed 4 courses in Asian cookery.
What is your favourite song?
Songbird – Fleetwood Mac
What is the best advice you have ever received?
Never send an e-mail in anger. Write it and keep it for 24 hours until you calm down
For more information and to get involved with our 50th Birthday celebrations visit