Student Thoughts: Science
We spoke to Science students, past and present about why our courses were right for them.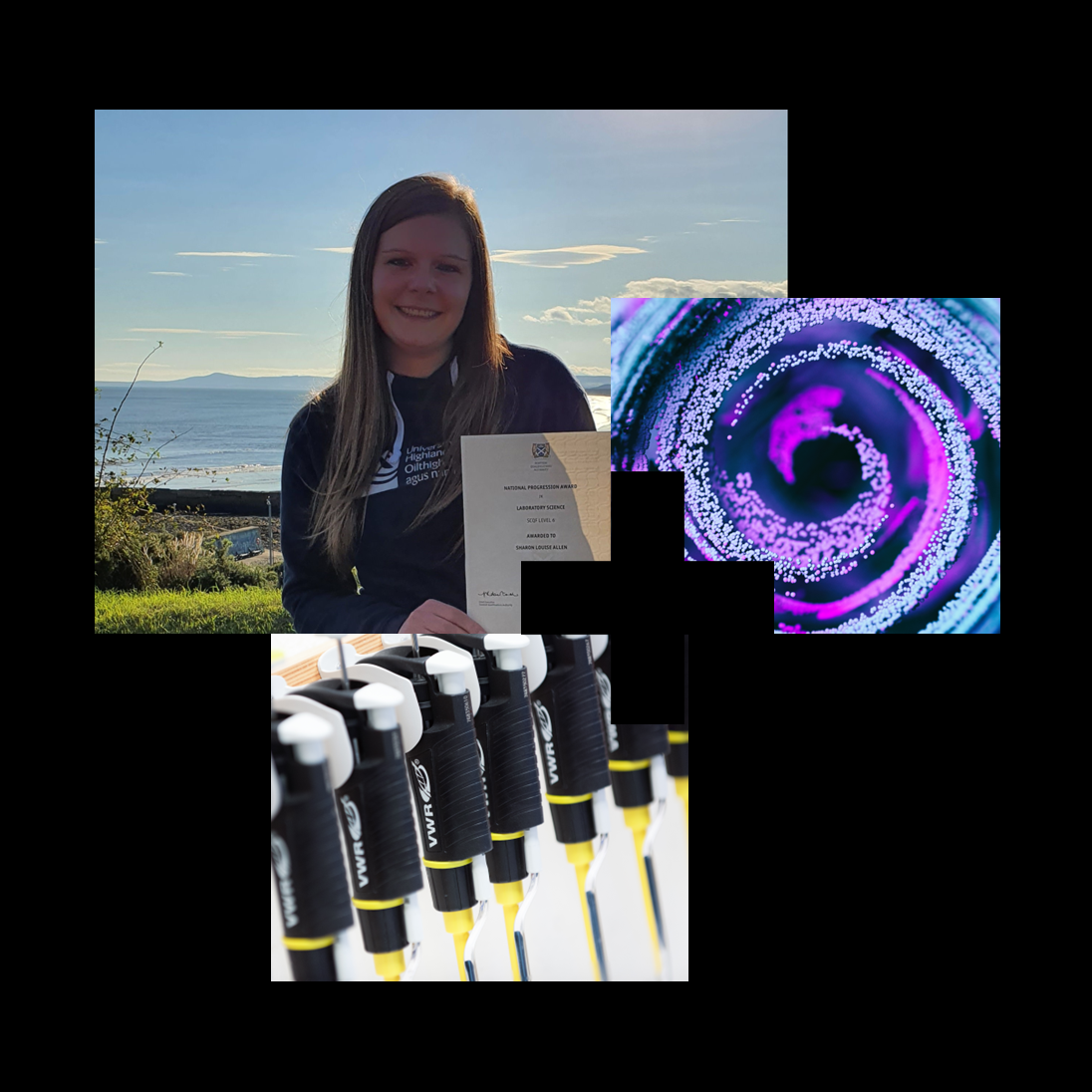 Corey Anderson, BSc Archaeology and Environmental Studies:
My essay and report writing skills have massively improved in my own opinion. I've been able to conduct my own pieces of research and given presentations to multiple students. My public speaking has improved considerably, and I have experience in data collection and referencing now.
Sharon Allen, Laboratory Science (SCQF Level 6):
The level 6 Laboratory science course allowed for me to gain a lot of knowledge working in a laboratory setting which is useful if you are looking to work in a laboratory in the future. I really enjoyed studying the environmental and biotechnology modules as I found them most informative for my future career goals in rewilding projects. I would highly recommend this course if you have interests in biotechnology and environmental science as it is packed full of interesting information. I found chemistry quite tricky however with the support of the lecturers I managed to figure it out in the end.
Charlotte Blake, Laboratory Science (SCQF Level 6):
I found this course interesting just by reading the description online. I really benefited from having the option to study part-time whilst not missing important context. Classes are very easy to follow along and any help needed was given.
Ethan Moar, Laboratory Science (SCQF Level 6):
I'm with like-minded people, learning a subject that I love. I have recieved lots of support from my lecturers and now know why things react and why they dont; how to handle chemicals and do experiments; about the world around me. I have gained confidence.
Our courses will prepare you for employment in industries such as biotechnology, food and drink, microbiology, environmental protection and scientific research.