Student Thoughts: Education and Childcare
Do you want to know what its like to study one of our Education and Childcare courses? We asked students, past and present, about their experience.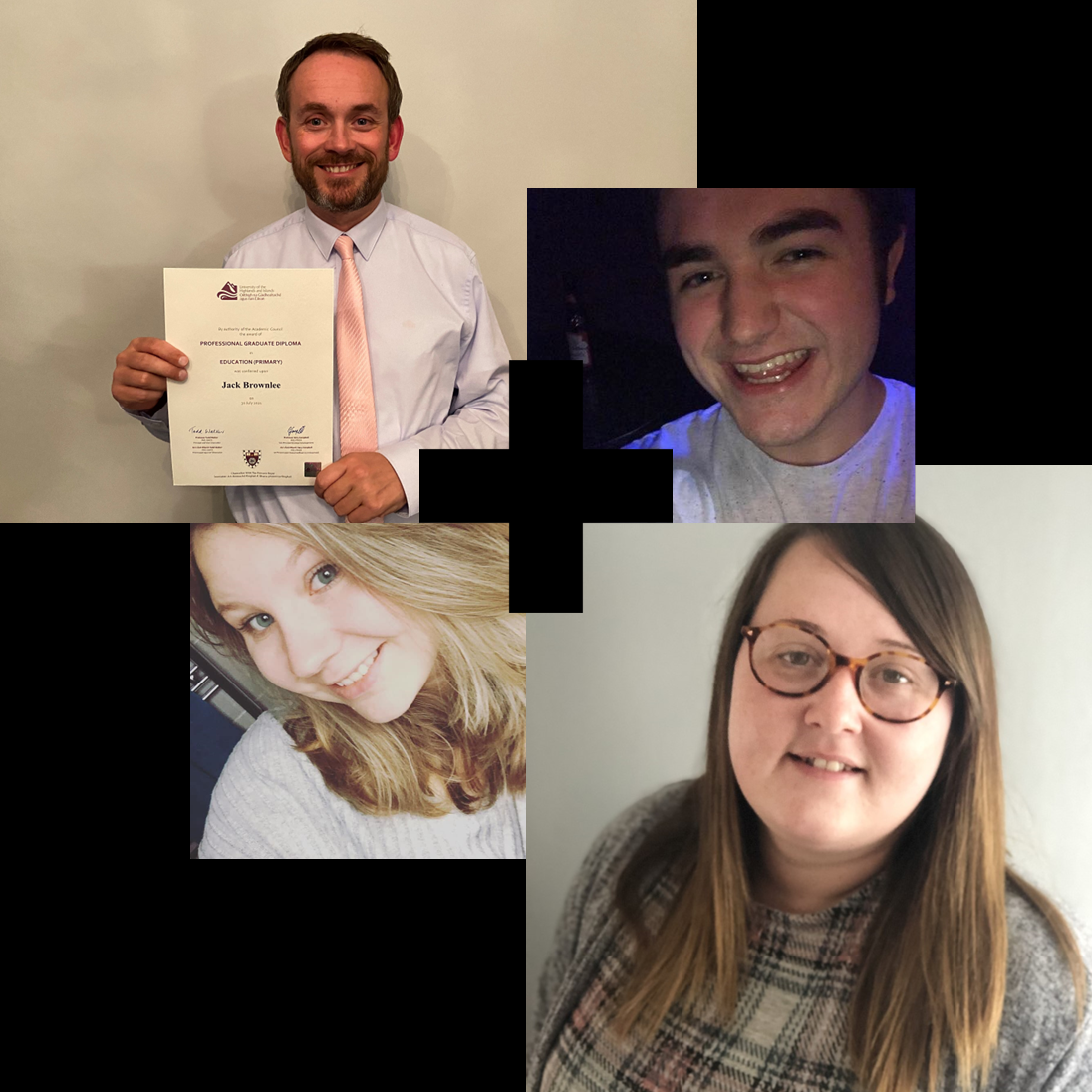 Gemma Russell, Early Education and Childcare (SCQF Level 6)
The highlight of studying at UHI Moray is being able to overcome my fears of studying again after being out of education for more than 10 years. The experience has made me more determined than ever to finally gain the knowledge and qualifications I require to take the career path of my choice.
Johnathan Weir, Children and Men in Practice (SCQF Level 6)
I was a little nervous to start up back at college, but I felt very much at ease with my class and lecturers. My lecturers could not have been more helpful, from classroom questions to online emails, they were always willing to help and assist in any way they could. The course was taught well, filled with immensely helpful knowledge which only helped me further in deciding this is definitely a career I see myself going into in the future.
Caitlin Whatley, BA (Hons) Child and Youth Studies
Working online can have its challenges but the course has fantastic lecturers who support you to overcome them and will clarify aspects of modules when you need it. The transition was difficult at first to go from classes with people to online with no interaction but the HNC had prepared me for the level of work required. Once I began to set time for work and for study and really interacted with the discussion boards the transition was a lot easier.
Jack Brownlee, PGDE Primary Teaching
The course has provided me with a solid platform for moving forward within the teaching profession. The knowledge I acquired on the course ranged from educational theory to policy and further covered classroom practice across the breadth of the Scottish curriculum. Written assignment throughout the course helped consolidate this learning. The school placements were invaluable for gaining classroom experience alongside a Placement Mentor and with continued support from the college-based Placement Tutor. Having the opportunity to work with children helped frame the college-based knowledge in a school setting. During these weeks of placement, I felt that I was gaining knowledge and skills at a tremendous rate on a daily basis.
If you enjoy spending time with children and you're passionate about helping them grow and learn – then you could have what it takes to work in Education and Childcare.