Your opportunity to become a part of the only integrative healthcare degree of its kind in Scotland
If COVID-19 has done anything, it has escalated interest in what the NHS actually does. Before the pandemic people probably only thought about healthcare if they needed help from their GP or hospital, but it has been thrown into the limelight through the hard work of professionals in the sector during such uncertain times.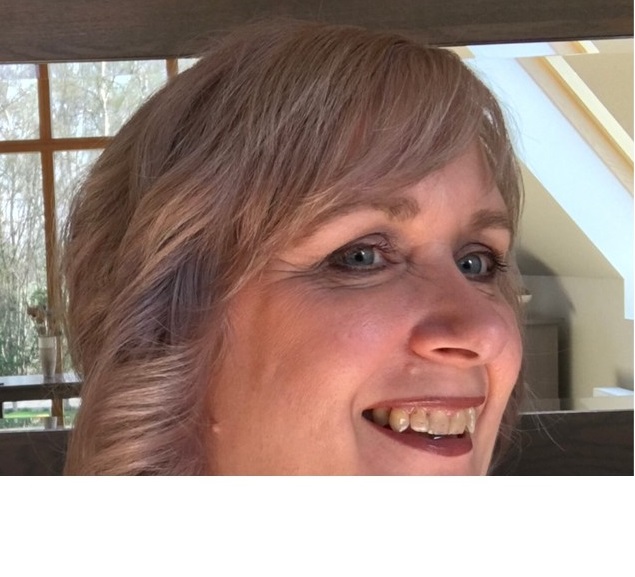 A report carried out by the World Health Organisation (WHO) before COVID struck, predicted that the world will be short of 12.9 million healthcare workers by 2035, showing the need to strengthen the global workforce as the pandemic continues to put a strain on the sector.
But it is important to remember that some people have been highly dependent on healthcare for a number of years; and over time the pressure of workers in the NHS can be reduced with the added support of integrative healthcare.
I have more than 30 years' experience in managing and leading in private and public sector organisations, and I have been a member of staff at Moray College UHI since 1997. During this time, the integrative healthcare degree was a vision of mine, but it took a long time to come into fruition.
I was originally employed to develop the HNC and HND in complementary therapies, and I continually wanted there to be a degree. After years of hard work, I led the development of the degree alongside industry, through to its successful validation in 2017, and I am proud to say that today it is the only one of its kind in Scotland.
Since its creation, figures for applicants has risen each year. It is anticipated that there will be around 65 enrolments for the 2020-21 degree – an increase of 20 enrolments from 2019-20.
The distance learning degree sees students studying from far and wide as they can do so from home. And during such unprecedented times, this is a useful way to learn. The fully online course allows students to study modules any time of day or night, and plan learning around life commitments. This enables people in different scenarios to join the degree; parents can base their learning around family life, and those with full-time jobs looking to enhance and further their career can still work while they study.
And for those who still have concerns about the impact of COVID-19, the­ degree has been adapted for 2020, becoming fully home based. As the course is online, lockdown hasn't made a huge difference to student life, but we have made a few changes as we previously had two face-to-face meet ups and residentials at Moray College UHI campus in Elgin built into the course. These can now be done virtually, along with placements.
The University of the Highlands and Islands BSc (Hons) Integrative Healthcare gives students the understanding and skills to benefit a range of clients with complex conditions, giving them skills needed to be able to undertake a range of treatments in patient clinics, including, for example, offering massages at GP surgeries as an alternative to traditional approaches.
Year one and two of the degree (HNC and HND), are based on complementary therapies including massage, reflexology, anatomy and aromatherapy, with years three and four (degree and Honours) focussing on integrative healthcare, using complementary therapies and medical protocols to deliver new approaches to healthcare.
As it gives students who have studied for an HND in a related course like complementary therapies, the opportunity to join in its third year, I get great enjoyment in planting the seed into students minds, and seeing their face when they realise they are capable of gaining a degree is fantastic.
I am also proud to say that many of the tutors I have employed to teach on the course were previously my students. They really have been like sponges and have taken on my passion and vision.
Integrative healthcare can improve quality of life for those living with chronic illnesses or in palliative care; post-surgical care and help anxious patients complete treatments with unpleasant side effects, including chemotherapy and radiotherapy.
Practitioners can undertake a range of treatments in patient clinics alongside or as well as conventional therapies. For example, a lot of people don't realise that massage can be used to treat all kinds of symptoms and conditions including back pain, labour pain, fibromyalgia and headaches, overriding the need for patients to take medication, and this can be carried out at GP surgeries.
Another example is aromatherapy, using essential oils. Although it is commonly associated with relaxation, some research also shows it may help ease symptoms of cancer treatment such as feeling sick and anxious.
People with chronic or life-limiting conditions such as multiple sclerosis (MS) and motor neurone disease (MND) can also be greatly supported using complementary therapies and many practitioners work with organisations like MND Scotland, offering care to terminally ill patients, and some continue to volunteer at a carers service so that carers and staff can enjoy some respite.
For healthcare professionals re-evaluating their career path, or those looking to pursue a career in healthcare as a result of the COVID-19 pandemic, integrative healthcare proves that there really is something new to learn every step of the way in complementary therapies, helping ease the strain on the NHS and offer first-class care for society.
Places on the integrative healthcare BSc (Hons) degree, which starts in September, are still available. To enter the degree in year three, students are required to have an HND, preferably in complementary therapies.