Students' association hosts quiz night to celebrate 50 years of Moray College UHI
Our local Moray branch of the Highlands and Islands Students' Association (HISA) hosted a quiz night on 4th June for our staff and students as part of our 50th birthday celebrations.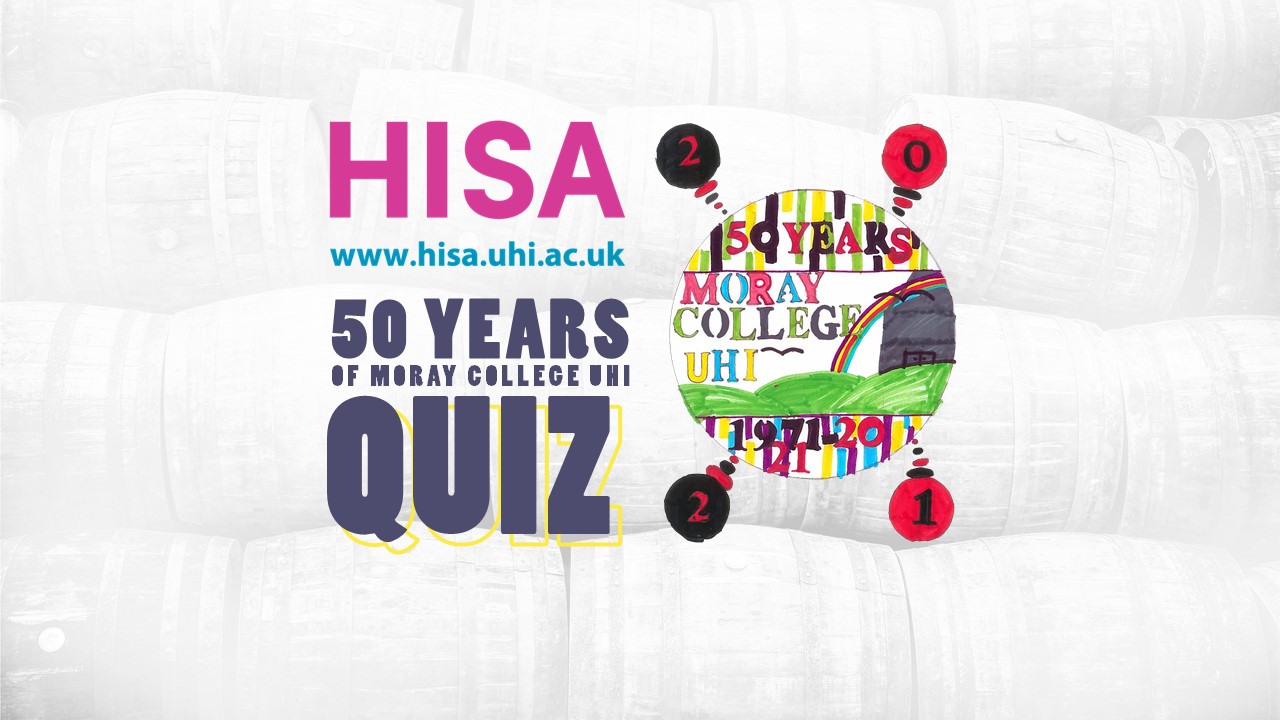 The quiz night was HISA Moray's last big event of the academic year with the top scoring participants winning some brilliant prizes including a £100 voucher.
A big congratulations to our winners:
1st place: Karen Stewart, BA (Hons) Hospitality Management student
2nd place: Rhiannon Stradling, HNC Acting and Performance student
3rd place: Aaron Wappler, BA (Hons) Sociology and Politics student
Hermione, Activities and Welfare Depute at HISA Moray:
It was a pleasure to run the Moray College UHI 50th Birthday Quiz, not only was the night enjoyable and a great laugh but also a fantastic event to end the academic year on, and a lovely event to end my academic term at HISA Moray.

We decided to have a bit of fun with the topics, starting with questions about Moray, then Scotland, then moving to space - the next logical step! The quiz questions also made reference to our different campuses, so we had questions about horticulture at the Biblical Gardens, art at our Moray School of Art, musical theatre at Out of the Darkness Theatre Company, engineering at Linkwood Technology Centre, and lots more.

My favourite conversation provoking question was "In which American TV show did Elgin born Scottish actor, Kevin McKidd, play a surgeon?" to which we all had a friendly debate about whether Owen Hunt, Kevin McKidd's character in Grey's Anatomy, was or was not the most attractive doctor on the show!

A big thank you to everyone involved, including the Moray College UHI Marketing Team, and my colleagues at HISA Moray. I hope everyone has a great summer, and thank you for attending our quizzes and events this past year!