Moray School of Art students and alumni partnership with Discover Moray's Great Places
Moray School of Art students and alumni were commissioned to make work in response to stories relating to the history and landscape of Moray as part of the Discover Moray's Great Places initiative with local artist, Mary Bourne accompanying them through their researches into the forgotten corners of Moray's past.
Lynda Buchan, 4th year BA (Hons) Fine Art Textiles student, Rachel Jutková, 4th year BA (Hons) Fine Art student, and Morag Smith, BA (Hons) Fine Art graduate, worked on a brief and collaborated with regional cultural initiatives throughout 2020 to produce Moray's Great Places: A Response.
Stacey Toner, Curriculum Team Lead said: "Last year, Moray School of Art was provided with the opportunity to work in partnership with the Discover Moray's Great Places project. With the aim of creating and sharing new work in response to local stories and narrative, this became an avenue for students and alumni to contribute to regional cultural production. Unable to conclude the project with an opening and touring of their group exhibition, Lynda, Morag and Rachel have employed adaptability and creativity in sharing their work with the community in alternative ways. The visuals provide only a snapshot of the time and labour invested into the development and making of each piece. Yet, when seen together, they capture the quality and ambitions of this body of work inspired by our environment, landscape and heritage. It's been a joy working with Lynda, Morag and Rachel in this context – they have done us proud as practitioners associated with Moray School of Art – and with Mary, who has been a critical and encouraging mentor throughout. It has been a truly valuable endeavour for everyone involved; we have learned together as a team whilst exploring innovative ways for us as a University to work alongside external agencies."
Mary Bourne, local artist and project mentor said: "I was delighted to be asked to be involved with this imaginative project as a mentor to the artists. Working to a client's brief is quite different from the self-directed artwork that they had previously undertaken. The resulting works are moving personal responses to place and history, demonstrating beyond a shadow of doubt the unique role that art can play in connecting us to the people and events that have shaped us. I commend both Moray's Great Places and Moray College UHI for their faith in the unique power of the arts to engage and move."
View the full gallery of artwork and artist statements in the Moray's Great Places: A Response booklet.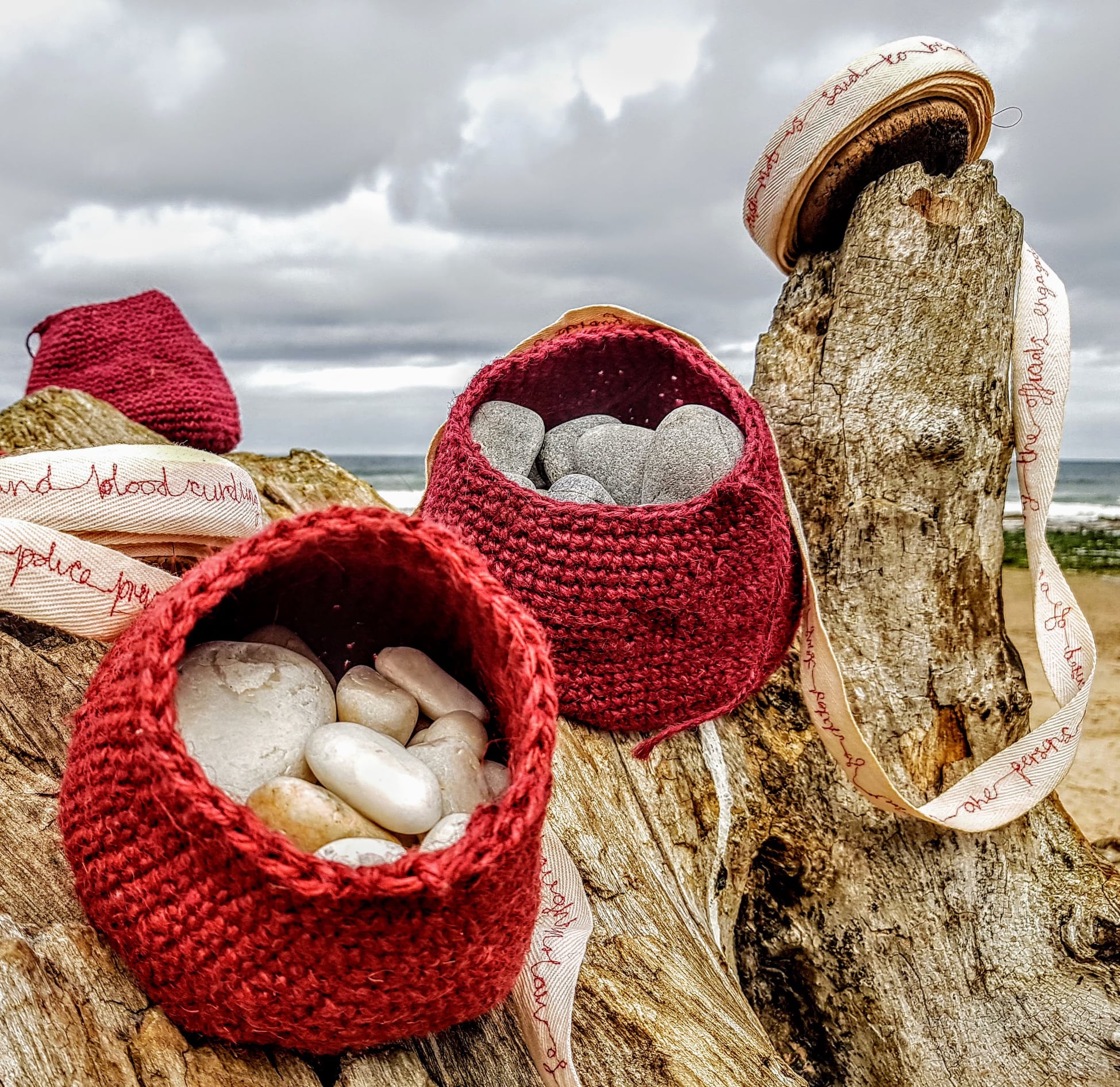 Lynda Buchan, held fast - buoys and 'steens', Jute yarn and Moray coast stones, 2020.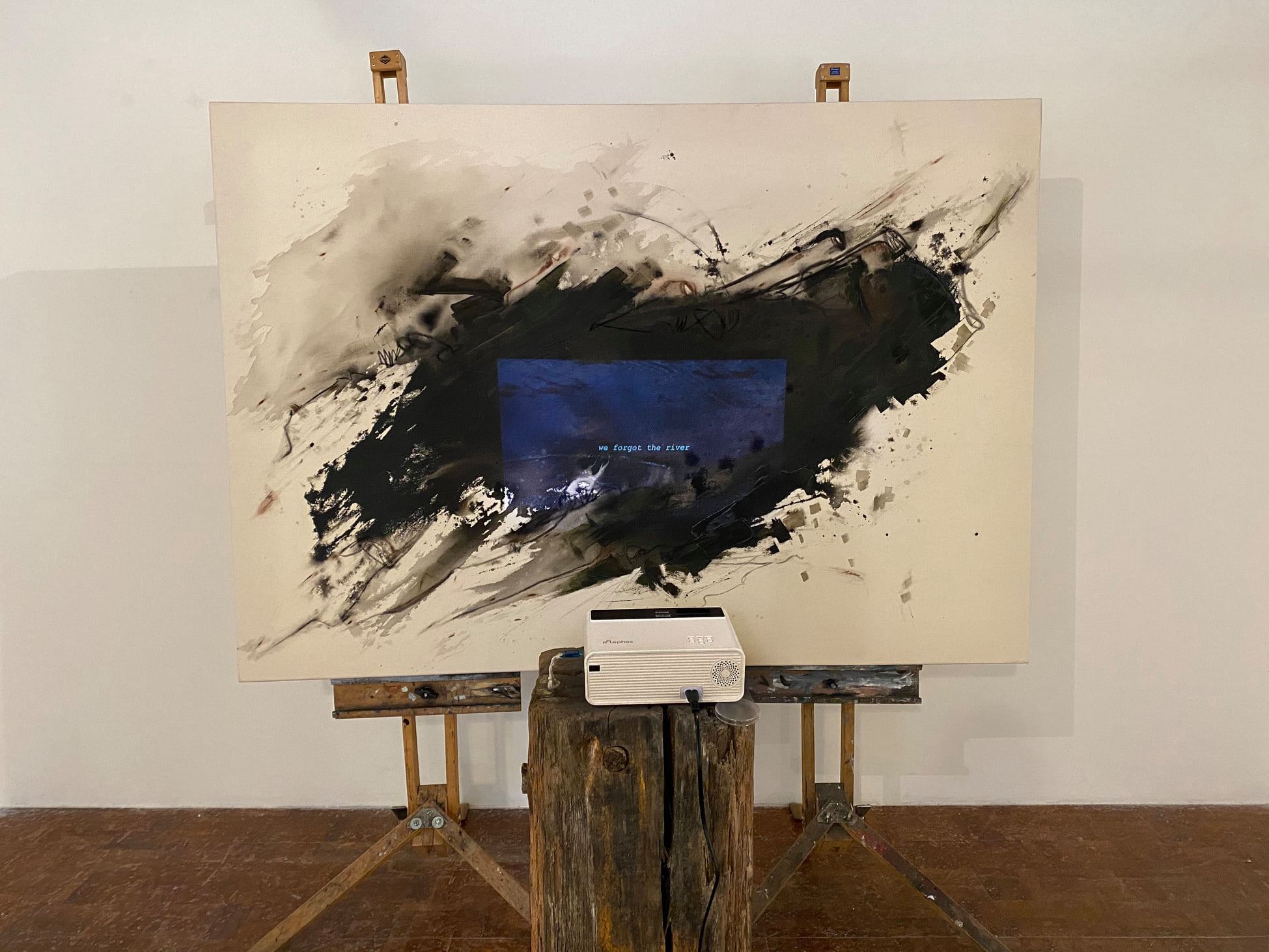 Rachel Jutková, The Story of Many Rivers (Installation view). Video projection, acrylic paint, washed wood, cashmere and wool on canvas, 2020.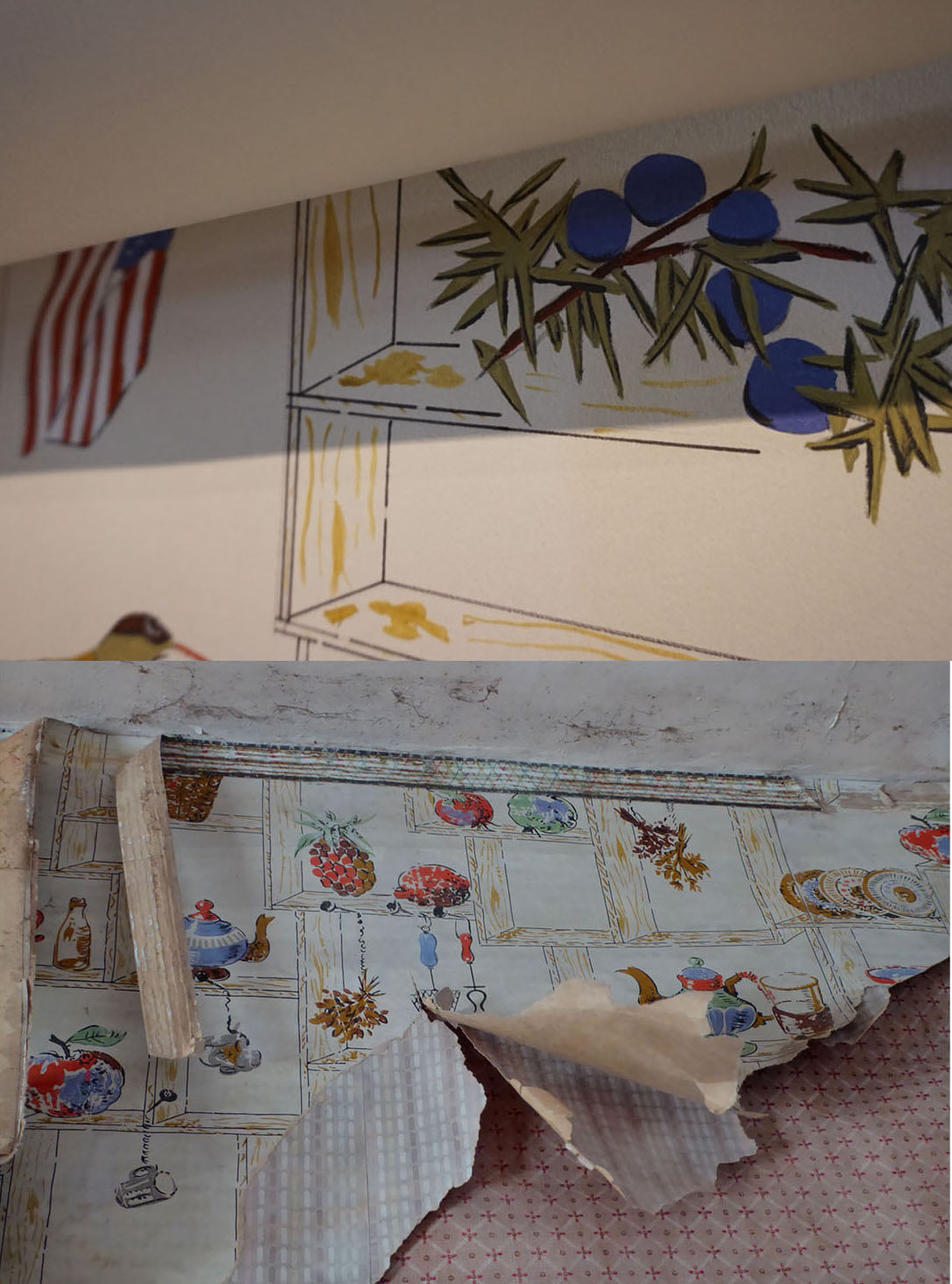 Morag Smith, The Cabrach, Hand-painted wallpaper (detail), 2020.