BLOG: Lori, Hairdressing graduate and lecturer
Hairdressing graduate turned lecturer, Lori, shares her journey of climbing up the salon ladder.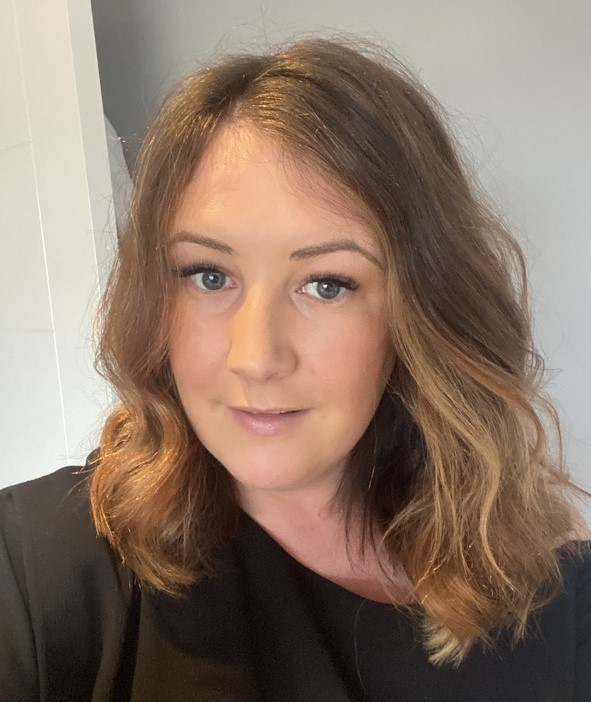 Hello! Tell us about yourself?
Hi, my names Lori. I studied part-time over two years at Moray College UHI whilst still in employment and graduated in 2017 with an HNC in Hairdressing.
Why did you decide to pursue a career in hairdressing?
From a very young age all I wanted to be a Hairdresser, I left school at the age of 15 and went to work in a local salon where I completed my SVQ Level 2. I loved working in the salon and through time progressed up the ladder to become an assessor for apprentice hairdressers. I then made the decision to progress with my education and went on to study the HNC Hairdressing course.
How did you find the teaching and support on the course?
I found the teaching staff and support staff excellent. I had not been in a college environment before so this was all new to me, but I was made to feel very welcome and at ease in a new environment. The support from the Study Bar was excellent with showing hints and tips for academic writing.
Did you take part in any field trip opportunities whilst studying?
We got the opportunity to go to Paris to a Wella studio for training, this was amazing and a great experience, having not taken the course I wouldn't have had the opportunity.
Did studying this course help you with your future plans?
While doing the HNC and with my previous experience as an assessor, I made the decision that lecturing was something I was really interested in, so when the position came up, I jumped at the chance. So here I now am lecturing in the Hairdressing department at Moray College UHI! In the beginning of my journey this is not something I ever thought about doing but studying gave me the confidence and knowledge to allow me to get to where I am today.
What does a typical day in the life of a hairdressing lecturer look like?
My day can be very busy from the moment I enter the college as along with lecturing I am the Course Coordinator for the NQ Intro to Foundation in Hairdressing (SCQF Level 4) course. For many students, this can be their first insight into the industry, so I need to help them prepare, practise, and learn all salon services to achieve their course. We run a working salon with clients which gives the students the experience of a realistic working salon which supports them in gaining employment after graduating. The theory aspects of the course have previously been delivered face-to-face but during lockdown I have taught online (who would have thought hairdressing could be taught online!!) but students and staff have adapted very well to achieve their theory assessments.


Lori teaching SCQF Level 4 Hairdressing students, Faith and Mickayla, in the HBCT Training Salon
What skills do you think are important to work in the hairdressing industry?
You need to be a good listener and communicate well in the hairdressing world whether it is in a salon with clients, peers, or in college with teaching staff. Always thinking ahead is another skill I have learnt along the way.
What progression opportunities are out there for students studying hairdressing?
After successfully completing a hairdressing course at Moray College UHI, students can progress onto further study either onto one of our SCQF Level 5 or 6 courses, and even our PDA in Innovations in Hair Design at SCQF Level 7. Students can also enter straight into employment from any level of course such as:

• Working in a salon assisting
• Salon stylist
• Self-employment
• Colour technician
Is there anything that surprises you about the hairdressing industry?
I asked this question to my students and their answer was that they did not realise there was so much involved in hairdressing – all of the different techniques and the theory part. But they love the course and never have a boring day! You never stop learning as a hairdresser as it is evolving and moving forward all the time.
What is the best part of your job?
Seeing the student's confidence and ability to grow as they go through the course. My biggest motivation in life is helping others reach their goals.
What do you enjoy doing outside of lecturing?
I spend time with my daughter who loves to be outdoors, we spend a lot of time at the beach and the woods around the Moray area. I also love to cook - not saying I am the best, but I do try!
What is the best advice you have ever received?
The best advice I have ever been given is from my mum, she always says "just be you and you'll be fine".
What are the top things you have learned over the past year?
Over the last year I have learnt to be grateful for every opportunity that is put in front of me, some have been challenging with being a new lecturer in the department but at the end of it all, I know I have given my all to each task.
What are your top tips for anyone looking to apply to start this September?
We offer blended learning for many of our courses, so my advice for the online aspect would be take time away from the screen - set a timer and move when it goes off. Go for a walk on your lunch break and get fresh air - online learning can be intense when you do not take that time out. Remember to turn that camera on if you can, us lecturers love to see and interact with you! Oh and HAVE FUN!!
Our strong industry links ensure graduates have the skills, qualifications and confidence needed to thrive in the 21st century workplace. We offer a wide range of further and higher education courses so whether you are leaving school, returning to education or looking for a career change, now's the time to find your future here.
#FindYourFutureHere