Blog: Ian Folly, Learning Development Worker
Did you know that one of our Learning Development Workers, Ian, has trekked to Mount Everest base camp? Find out more about his role within Moray College UHI, his biggest accomplishments in life and advice on how to get through this period of uncertainty!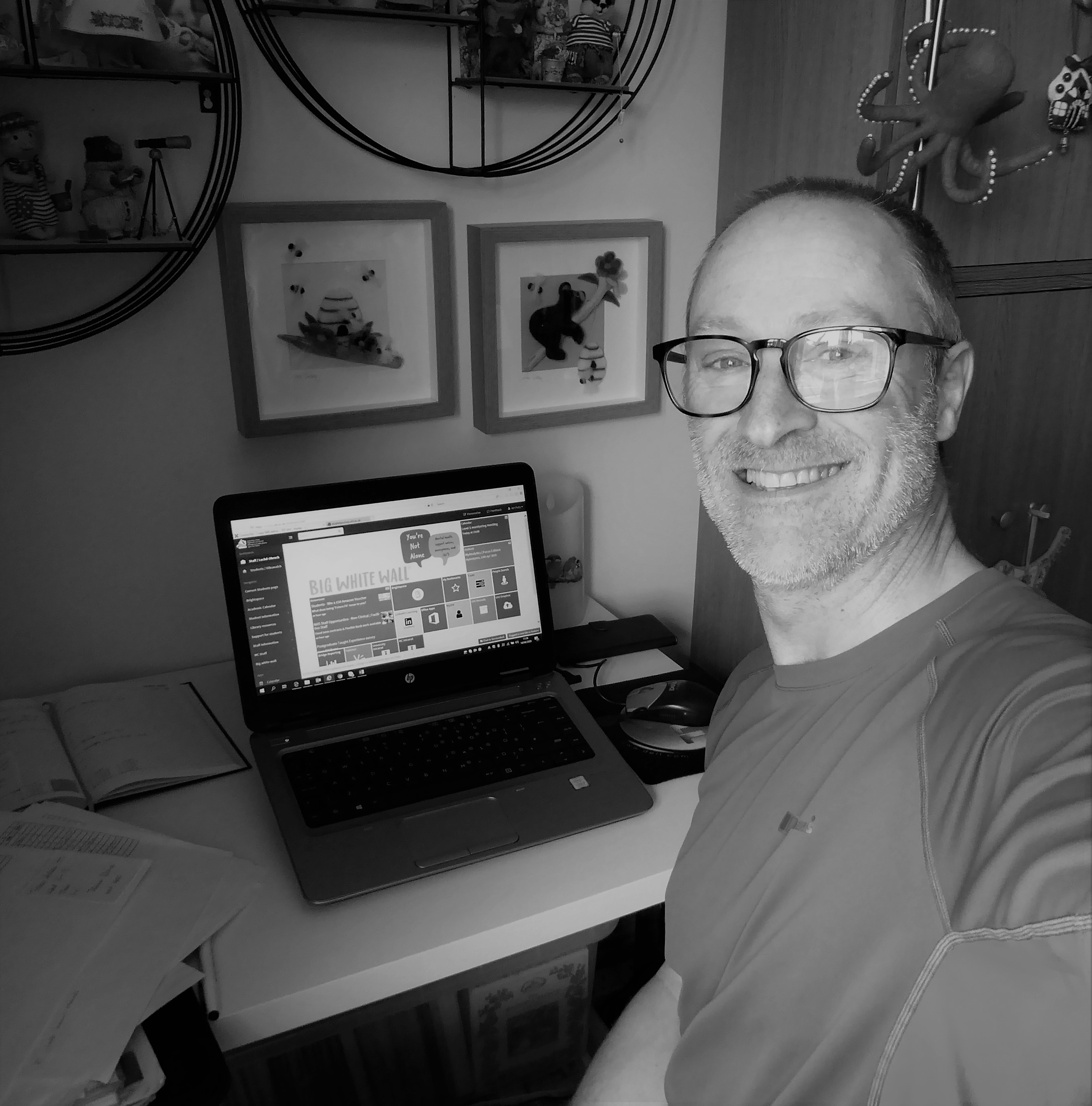 Can you tell us a little about yourself?
I'm Ian Folly and I am a Learning Development Worker (LDW) at Moray College UHI. I joined the Royal Air Force aged 17, thinking I could spend some time seeing the world whilst getting paid for it! I figured I would do a few years and see how it went; I left 22 years later. I then started work as an instructor to young people with the educational charity, SkillForce, for 11 years and after a short career break joined the team at Moray College UHI.
Can you explain your role at Moray College UHI?
I am one of the four Learning Development Workers at Moray College UHI. Between us, we look after all the full time Further Education (FE) students, providing any non-academic support and guidance they might need. We meet with every class once a week for a timetabled session where we cover a range of topics and help students deal with any issues they may be experiencing, including signposting those who might need help from other agencies, both in or out of college. It's fair to say, no two days are alike!
What is your favourite part of your job?
For me, the best part of the job is enabling students to be the best they can be and helping them empower themselves to succeed. I can't do the work for them but I can provide a level of support that hopefully stops other things getting in the way of them doing it.
What do you enjoy doing outside of work?
I am pretty adventurous, love the outdoors and have been a keen cyclist and hillwalker since I was a kid. I would normally be out climbing mountains but with the current situation that has been put on hold. I've ridden some of the Tour de France's big cols – admittedly, not at quite the same speed the pros do!
What is your ultimate bucket list goal?
In late 2016 when I decided to take a year-long career break I took the opportunity to go and do the only bucket list item I had – trek to Everest Base Camp, something I had wanted to do since I was a kid. Apart from the trip to Everest Base Camp, I have climbed all of the Munros and the 282 mountains in Scotland over 3000ft, so my current bucket list goal is to climb the Corbetts (the 222 mountains between 2500 and 2999ft).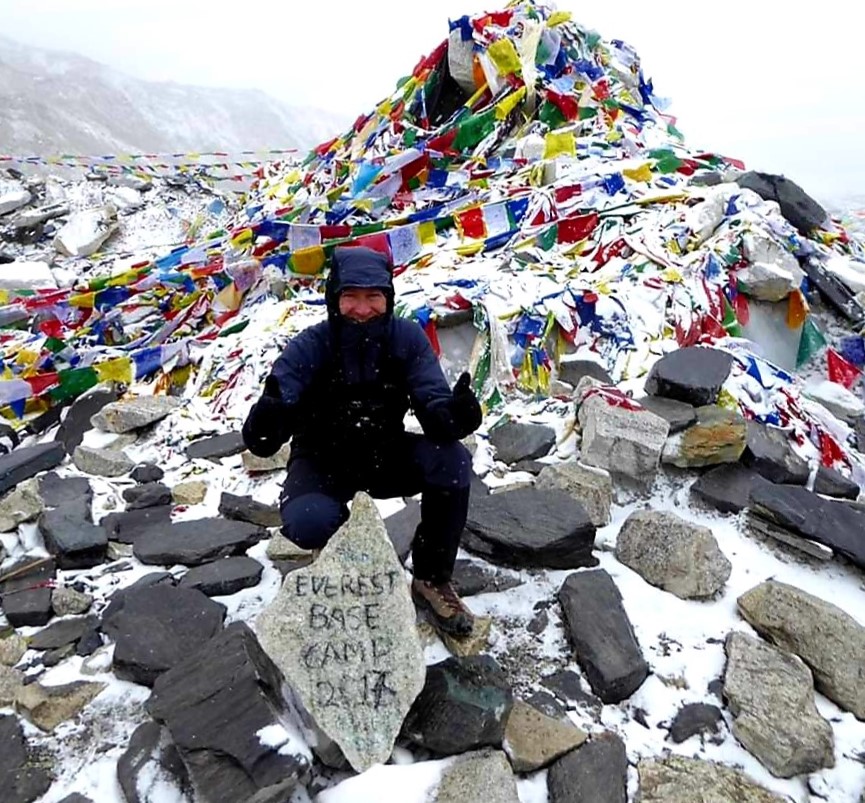 What TV shows have you been watching during lockdown?
I can highly recommend "The Expanse" and "Tom Clancy's Jack Ryan" – both on Amazon Prime.
What are you currently reading?
I have just finished reading "High Exposure" by David Breashears and now moving on to "The Tour According to G" by Geraint Thomas.
Who is your favourite musical artist?
Last music I listened to was John Coltrane on Vinyl.
What is the best advice you ever received and who was it from?
Several spring to mind:

1. "Be careful whose advice you take", gifted to me by my Dad.

2. From my Step-Father when I joined the RAF, "Watch, listen, learn and don't volunteer for anything!

3. Finally, I got some great advice on staying healthy before I went to the Himalayas from my mate Al Sylvester, who has been there many times: "When on the trek, avoid meat, alcohol and any fluid that hasn't been boiled or come out of a sealed bottle!"
What advice do you have for any students who may be struggling during this time?
Keep doing the things you like doing but make sure you get out and go for a walk or bike ride every day. It goes without saying that everyone should abide by the correct social distancing measures!
Keep a reasonable routine by getting up and going to bed at more or less fixed times during the week. Create a timetable for yourself for college work and stick to it. Remember the reason you signed up for your course; that hasn't changed and can be used as motivation if you need it.
Keep in touch with people. Use technology to facetime rather than just sending texts or emails.
And if you are struggling, contact your LDW and/or lecturers; we are here to help and if we can't help directly, almost certainly know someone who can.
And remember; within the context of a lifetime, these restrictions will be in place for a relatively short period of time. You will get through it!
We know you are all affected by coronavirus in different ways and we want to remind you that if you are facing any personal or academic concerns during this period of uncertainty our Student Services Team, including Ian, are here to help you. Keep in touch with your LDW or drop an email to Heather.Henderson.Moray@uhi.ac.uk.