Blog: Alanna, Marketing and Business Assistant
As well as her love of houseplants, cats and nail art, our Marketing and Business Assistant and social media guru, Alanna, tells us all about her experience of studying and working at UHI campuses in Caithness, Inverness and Moray.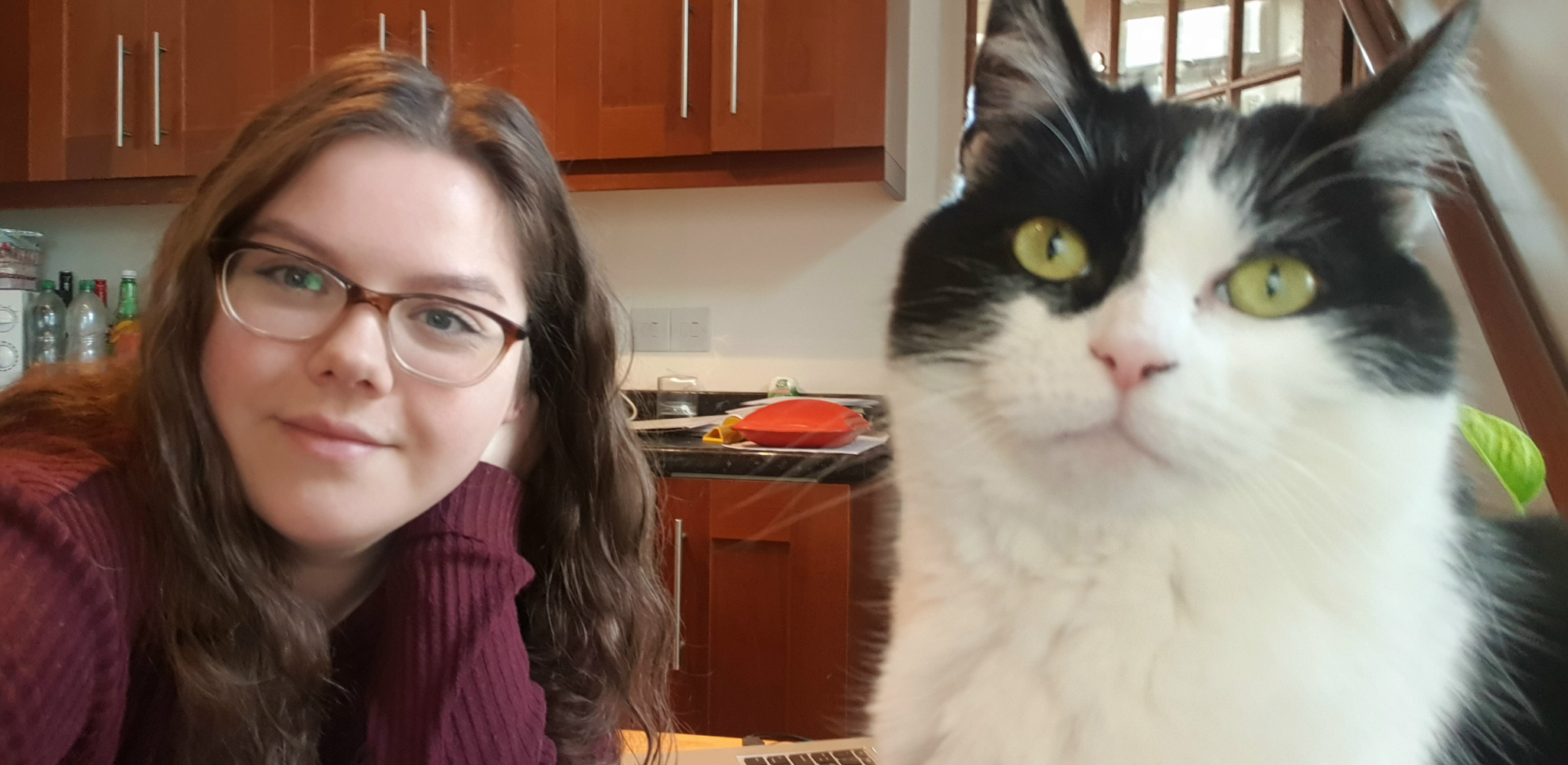 Can you tell us a little about yourself and your career progression?
Hi :) I'm Alanna Magee, Marketing and Business Assistant at Moray College UHI. When people meet me my accent usually gives away the fact that I was born and bred in a peedie wee hamlet in Caithness. I left school in sixth year with no real ideas of what career path I wanted to pursue, all I knew was that I didn't want to move away to a big city. I enjoyed studying Administration in school, so decided to see where this could take me. I was accepted for a Modern Apprenticeship in Business Administration at UHI and enjoyed the college experience so much that I wanted to become a full-time student. I did just that and studied the HNC in Administration and Information Technology with UHI.

From there I became a College Support Administrator with UHI, and eventually found my way to my current position in the Marketing and Business Development Department at Moray College UHI. My studies and employments have helped me enhance my skills and knowledge as an Administrator, where I was then able to work my way to a career in marketing, which I quickly discovered is my ideal career.
What does a typical day in your role look like?
I always start every morning by checking our social media channels to respond to any enquiries, from there the day can be really varied! Most days I will be creating and scheduling social media content alongside my Marketing and Communication Advisor colleague, updating and creating spreadsheets to track our activities, making edits on our website, creating newsletters, and assisting with all other marketing activities within the college. It's a really fun and challenging job that satisfies the administrator in me and also the creative side of me.
What's the best part of your job?
I love working on campaigns and then seeing them come to life, be it on social media, as an event, or printed materials such as our prospectus! My team are also fun and supportive which I really appreciate, so that's a bonus.
What do you enjoy doing outside of work?
I spend most of my spare time with my partner and two cats watching YouTube and Netflix or tending to my many houseplants!
What would people be surprised to know about you?
I love doing my own gel nails. I'm quite a creative person and love practising different nail art designs and techniques.
What is your favourite food or meal?
There's nothing I love more than a good macaroni cheese… except maybe Scottish tablet!
If you were a superhero, what type of powers would you have?
I would love to be able to teleport. All my family live back home in Caithness and the drive can get tedious after a while!
What is your favourite song?
It changes daily, but throughout lockdown I have found comfort in Catie Turner's "Gets Better".
What is the best thing about our courses and studying with us?
I have been a student at two different UHI campuses and employed at three of the UHI campuses, so for me the best thing is the range of courses and levels available, and the flexibility of the courses as well. The transition as both a student going from Further Education to Higher Education, and as an employee, was seamless.

I still to this day talk about how much I enjoyed my experience as a UHI student and how much I miss it!
What advice would you give to those considering studying at Moray College UHI?
Don't let your worries and fears stop you from achieving your dreams. Never feel like you aren't capable or good enough. You can only ever try your best, and your best is enough.
Whether you are leaving school, returning to education or looking for a career change, now is the time to find your unique learner journey, apply now to start this September.
Find your future here!