content
Dr Christine Anderson
I am a Research Fellow on the Just Transition project. I have a multi-disciplinary background which spans consulting, teaching, and academic research. My consultancy experience includes environmental management and training across a range of sectors. I also am an experienced lecturer having taught science and engineering subjects in both further and higher education. I am especially keen to develop links between business and curriculum, and my experience allows me to understand the challenges and opportunities of both. Although I have a science background my research interests are very much about people, places and the communication of environmental issues. A Just Transition provides us with an exciting opportunity to guide and shape a sustainable future for Moray's people, economy and environment.
About me: I grew up in County Durham, an area still deeply affected by the closure of coal mines with little or no opportunity for transition, this personal experience drives my passion for community engagement and social change. I'm now lucky enough to call this wonderful part of the world home, I particularly enjoy being outdoors and wild swimming on the Moray coast.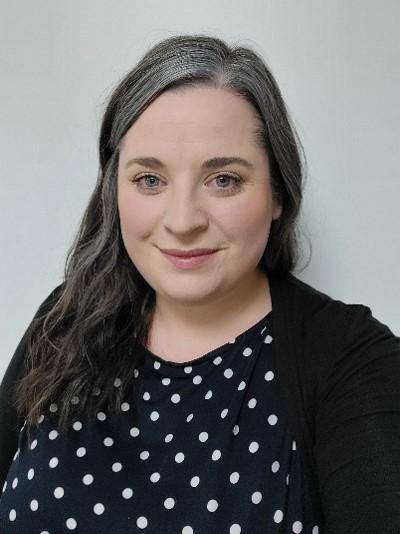 content
Dr Kerry McInnes
I am a Research Fellow for the Just Transition project. I have over a decade of experience in academic research and teaching, with expertise in community and stakeholder engagement, planning and leading projects, driving activities forward by acquiring external funding and developing national and international collaborations. I am born and bred in Moray and have a particular interest in everything local – the people, places and produce and in my most recent roles, I have been responsible for developing environmental and community resilience projects. I am excited about the unique opportunities that a Just Transition will give Moray and the pivotal role that UHI Moray can play in providing the education and training needed to achieve net zero.
About me: I have a PhD in molecular biology with endocrinology, where I studied the role of hormones in fat on diabetes and obesity. Outside of work, I am a keen organic gardener, and I am on the board of Forres Friends of Woods and Fields – a grassroots environmental charity which stewards a community garden, orchard and woodland. I generally enjoy being outdoors with my family and friends and I play the bagpipes too!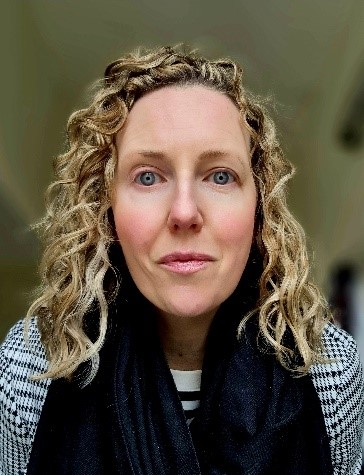 content
Dr Desislava Todorova
I have pertinent skills in conducting multi-layered analyses in the fields of renewable energy, hydrogen, sustainability, circular economy and transition to net zero. I have experience in leading, managing and delivering on multi million, international projects. I am experienced at directing and administrating Higher Education MSc Programmes. My personal aspiration is to identify and implement sustainable solutions in rural and remote areas to foster further growth. The concepts of net zero and just transition are intertwined, and they need to be at the core of what we deliver as an education provider across the Highlands and Islands. UHI Moray and the wider UHI network are best placed to cultivate the skills needed for a just transition to net zero in the region. By being based at the doorstep of major industry developments and the opportunities, we have the chance to make it also a just transition for our communities.
About me: I am doing a secondment with UHI Moray on the Just Transition project. I have been working for UHI North Highland for over 7 years and currently I am:
Researcher (Environment, Economy and Society) at the Environmental Research Institute delivering work on ROBINSON H2020, SATE UKRI & other projects in the remit of renewable energy developments, sustainable aviation and islands regeneration
Programme Leader for the "Net Zero Communities" MSc at University of the Highlands and Islands
Module leader and tutor on 3 MSc modules (Renewable Energy Technologies, Developing a Community Energy Project &Transition to Net Zero Society) one BSc module (Community Energy)