Our partners
content
The Alexander Graham Bell Centre for Digital Health was funded by Moray College UHI, European Regional Development Fund, Highlands and Islands Enterprise and NHS Grampian. Find out about our partners here.

Moray College UHI
Part of the University of the Highlands and Islands, Moray College teaches around 6,000 students, with provision ranging from bespoke pre-employment short courses to PhD study. The Alexander Graham Bell Centre offers new and exciting opportunities for staff and students of the college, and those studying within relevant health areas will learn in this state-of-the-art facility. The co-existence of the college, NHS Grampian and other organisations within the centre will encourage greater synergies in teaching and research and build on the existing close working relationships with senior clinicians at Dr Gray's Hospital in Elgin.
NHS Grampian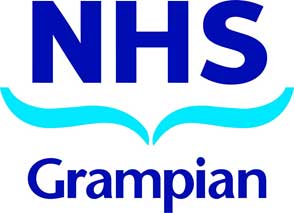 NHS Grampian is one of the 10 Health Boards in Scotland, provides healthcare services to the North-East of the country, covering the local government areas administered by Aberdeen, Aberdeenshire and Morayshire Councils. It employs around 17,000 staff who deliver services to half a million people spread across 3,000 square miles of city, town, village and rural communities.
They are focused on the acceleration of adoption of new innovations into health and social care via partnership working with the public, industry and academia. NHS Grampian staff train within their medical and training rooms located on the second floor of the AGB Centre which includes a fully functional Mock Ward, Resuscitation Room, Health and Safety and Minor Surgery.
Highlands and Islands Enterprise (HIE)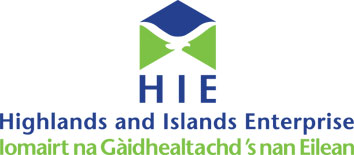 HIE is the Scottish Government economic development agency for the Highlands and Islands of Scotland. Its purpose is to generate sustainable economic growth and the organisation is dedicated to creating strong communities and a vibrant economy. HIE prioritises seven key sectors of which life sciences is one. This is because it is a significant growth sector in Scotland, which is rapidly developing a reputation for excellence regionally, nationally and globally. HIE is able to engage in investment in a variety of ways, by providing infrastructure, financial assistance and access to experienced and knowledgeable staff including specialists in life sciences.
The European Regional Development Fund (ERDF)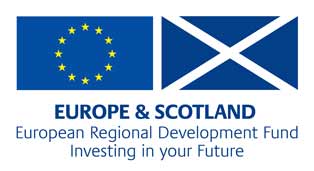 The ERDF is delivered through the Scottish Government for economic growth to diversify the economy. The ERDF are funding partners in the AGB Centre project.